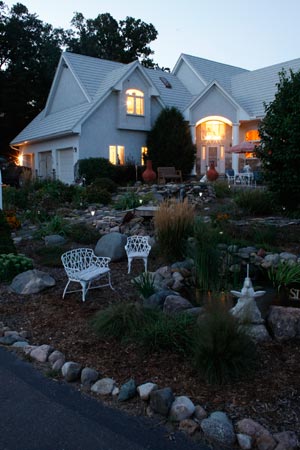 Doesn't rot, crack, warp, curl, split, flake,
peel, break, or blow off.
Class A fire rating! Won't burn.
Most resistant roofing material to hail, wind,
fire, and freezing/thawing.
Available in wide variety of roofing styles,
patterns, designs, and colors.
Looks great! (Less filling)
Lightweight - most styles are less than
one-third the weight of asphalt/fiberglass
shingles.
Energy efficient - can lower your a/c and
heating costs.
Low maintenance.
Long lasting and durable warranty; 50 year
Non pro-rated & transferable
Can reduce the cost of your homeowner's
insurance by as much as 15 per cent.
Can usually be installed over your existing roof
(no messy tearoff). Depending on style.
Environmentally friendly! Tiles are up to 50
percent recycled steel added to (No landfill
usage).
Can increase the valuation and resale value of
your house.
715-237-2678 OR 612.578-4273