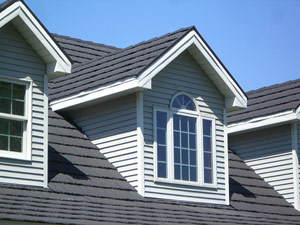 MISSION STATEMENT: "Raise your expectations: begin each day as if it were on purpose. Express thanks as if gratitude mattered. Build everything and install every roof as if it will last forever".
COMPANY PROFILE:
Family owned business since 1960 (now 3rd
Father/Son team)
Operating in the Chippewa area since 1978
Contractor in the metal roofing industry since 1996
Member of the Better Business Bureau
Member of the Metal Roofing Alliance
Instructor, Residential Metal Roofing Course
Specialty Services: Metal roofing & Gutter/Roof leaf protection
Certified Metal Roofing installers: Dura-Loc, Metro, Gerard, Decra
Over thirty eight years of owner experience in the industry
Licensed - Insured
Bjorkstrand Metal Roofing takes pride in the quality of their work from start to finish. We want you to see as well as feel the difference this type of workmanship has to offer. All our work is 100% GUARANTEED on this you can be assured.
We would like to thank you for this opportunity to give you a quote on the project you are planning. We understand that the money you are going to spend with us you worked hard for and we will work just as hard for you.
Thank You,
Bruce Bjorkstrand
715-237-2678