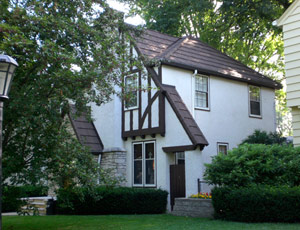 Our People:
When you are thinking of hiring a roofing contractor, there are two questions you should ask yourself, "Who specifically will be working on my project and what is their background?" Because ultimately you are hiring a company of people, who will help you, reach your goals and NOT the firm that employs them. What difference does a company's client list make, if the people who are actually doing the work are still wet behind the ears?
Stated simply, Bjorkstrand Metal Roofing has the most experienced metal roofing crew's in the business. Period. They are Bjorkstrand employees and family not subcontractors learning on the job.
We would urge you to compare the bios of our installer's to any other company's in the industry. Individual roofers may have some good experience, but no sole practitioner can hope to match the breadth of experience offered by our team. And while some of the other "roofing companies" may have more people, you do not have to dig very deep to find that these people have little experience in the real world of metal roofing. They know siding, gutters, windows and of course remodeling. We do none of these things we just install metal roofing and we're darn good at it.
The hands-on, no-nonsense approach at Bjorkstrand Metal Roofing comes from the real-world experience of its team members. Our officers have held senior management positions at other construction firms and the heart of our company, our installation crew, has 14 years of experience installing metal roofing. Our recommendations and installations aren't based on what we've learned from textbooks or videos, but from our decades of experience building some of the industry's most successful companies and installing their roofing projects.
That's why we started Bjorkstrand Metal Roofing as our own.
Our Strategic Focus:
Sole practitioners will often tout their experience in the metal roofing industry, and then they show you a sample metal roof and then do the bait & switch to sell you an asphalt roof. That's their bread and butter but at Bjorkstrand Metal Roofing, we understand that trying to implement a strategy like this is a disaster for the homeowner. Metal roofing is our forte, make no mistake Bjorkstrand Metal Roofing is not only the leader in the metal roofing industry but we go a step further. We provide you with the warranties both on the material for 50-years as well as on our labor for 20-years. This is truly "the last roof you will ever need", PERIOD!
Founded on the principle that great people make great companies, Bjorkstrand Metal Roofing brings decades of diverse experience to every roofing project. Every aspect of every project is personally headed by a professional with at least a decade of relevant experience -- not farmed out to a rookie who will be learning at your expense (and perhaps at your peril). We give you a start date that we can live with, start your project and then stay on it everyday until it is complete. You have our undivided attention throughout the installation of your new roof.