EAU CLAIRE (WQOW) - A group of hundreds of Chippewa Valley women are helping keep the mission of our region's nonprofits alive. However, it all started with one woman, and her desire to give back to the community she calls home.
This month's Jefferson Award winner is Pam Haller, the founder of 100 Women Who Care Eau Claire.
"What we wanted to do was bring to the Chippewa Valley not only philanthropy, but the ability for networking and the ability to learn a little bit about all of the really cool nonprofit charities in the region," said Haller.
It started with the ten leading ladies in 2018, and has since grown to over 200 women.

"Every single woman writes a check directly to the nonprofit, so there is no administrative overhead. There is no other association. We come together as a group to make a difference," said Haller.
It's an understatement to say the group has made one. In the last 3 years, these women have donated over $250,000 to a total of 12 nonprofits. Those nonprofits include Spirit of Christmas, Fierce Freedom and Big Brothers Big Sisters.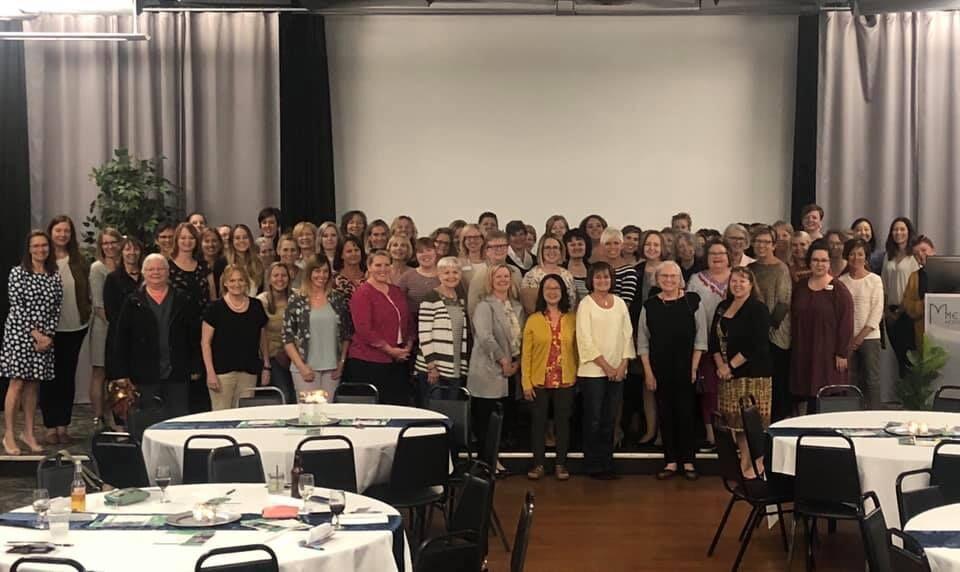 "That group, Pam, is just yet more evidence of the generosity, the compassion, the passion that the Chippewa Valley has to make sure that our local communities, especially our children, are well taken care of," said Wesley Escondo, CEO of Big Brothers Big Sisters of Northwestern Wisconsin.
100 Women donated roughly $19,000 to Big Brothers Big Sisters back in 2019. The nonprofit used the funds for recruitment, case management and tackling the waitlist of children ready to be a part of the group.
The women didn't stop at their checkbooks, however.
"Many of the women exposed to some of these other nonprofits are now involved," said Haller. "So, we learn about volunteer opportunities and we learn about other ways to engage in our community."
Haller's engagement goes beyond her duties in the organization as well. She is involved with the Eau Claire Chamber of Commerce and the YMCA board to name a few.
"My passion is truly for making a difference, and I believe that what we owe or community is to step up and to help," said Haller.
You can learn more about 100 Women Who Care Eau Claire by checking out their Facebook page and website.
If you know someone in the community making a difference through volunteering, nominate them here.