SAUK COUNTY (WKOW) — While things seem to be going back to "normal" after the COVID-19 pandemic, some of the long-lasting effects are coming to light in pediatricians' offices and schools. And could be reshaping a generation. 
Something like story time at the Sauk City Library looks like a casual playdate for many families, has a deeper purpose for others.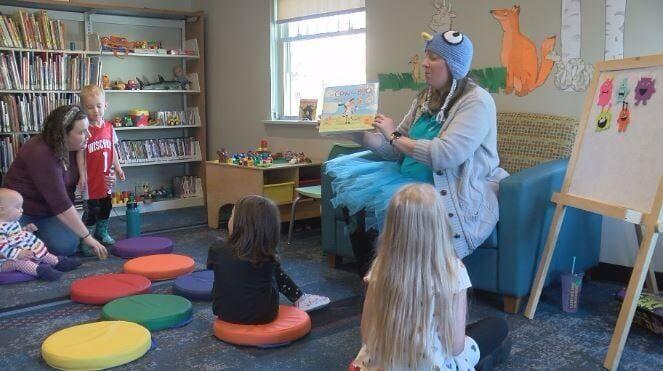 "The problem solving and sharing and the communicating with other kids is huge," said Jenna Fuchs, a Sauk County mom.
Those skills are something all children have to learn eventually, but they may have fallen by the wayside during the pandemic. 
When we asked moms if they were ever concerned, they had mixed reactions.
"I was concerned more about like separation anxiety," said Fuchs.
"I was more worried about speech with him [her son] just because I was the only person, and daycare, to talk to him for a while," said Stephanie Zeman, a Sauk County mom.
The COVID Generation, also known as Gen C, has been defined as children born from 2016 to the mid-2030s. Researchers include that wide-reaching timespan because they say the changes we're seeing aren't going away anytime soon.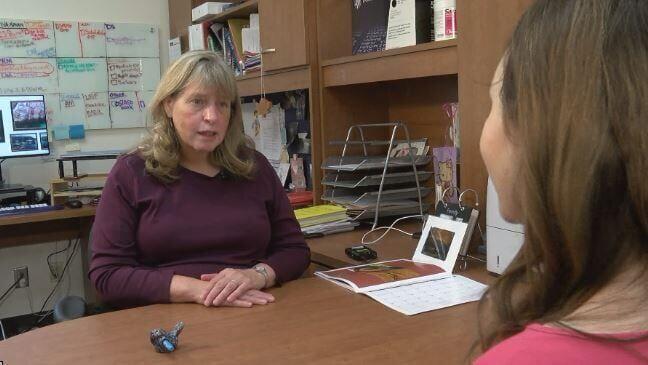 "Even families who have kids who aren't otherwise at risk for delays may have seen some differences," said Dr. Maria Stanley, developmental behavioral pediatrician, Waisman Center Medical Director.
Dr. Stanley said one of the largest impacts has been delayed screening for children. Doctors haven't been able to pick up on early developmental delays like motor function or speech. 
"We know that when kids get early intervention for their developmental delays, even if they're minor, that they're going to do much better," said Dr. Stanley.
School aged children are among the most impacted. A report from the Department of Education acknowledges a negative effect on academic growth in subjects like math and reading. 
And because we've never dealt with anything like this before, there are still a lot of unanswered questions.
"I think we don't know, is that something that, you know, a year or more we'll catch up, or is it something that there's going be something a little bit different for those pandemic children over the course of their lives," said Dr. Stanley.
Dr. Stanley believes we need to focus on what we can do now to help this generation succeed moving forward. 
For the little ones, she suggests getting them involved in a group activity out of the house.
"Start with a play date or start with story time at the library," she mentioned. "Start with some small group experience to help your child get used to that more social environment."
The moms we spoke with at the Sauk City Library have seen improvements with their children since they started going there.
"He didn't talk to anybody. And he kind of just sat on his little dot and watched everybody do the singing and the dancing and reading," explained Zeman.
But now, Zeman's child is one of the most involved in the group. 
Along with activities, doctors recommend using the CDC's Milestone Tracker App. It helps you keep track of where you child should be with things like speech and movement.
If a concern comes about, you can take that information to your child's doctor.