EAU CLAIRE (WQOW) - Public schools— they're something that can be taken for granted, but are an integral part to what makes a community. In Eau Claire one of the oldest is the Montessori School on the city's west side. 
"This particular building was built in 1911," said Carrie Ronnander, executive director of the Chippewa Valley Museum. "The first school here was called Lincoln Elementary, and then the school district started calling schools by their wards, so it became 6th Ward School, then 9th Ward School, but people in the neighborhood still would call it Lincoln School. It closed in 2004, and it became the Montessori School which is still part of the Eau Claire Area School District."
When Eau Claire was chartered 150 years ago in 1872, many children did not attend school.
"Only a little bit over half the students that were ages 5 through 17 actually did go to school, and usually it was the younger kids," Ronnander said. "So you would have been in a mixed classroom, it wouldn't have been graded, so 1 through 8 would have been all in the same place with the same teachers. Just if you can image an old time country school experience that was exactly what was going on."
17 years later in 1889, the Eau Claire School District was finally established. But the biggest growth for the district came in the 1950's and 60's.
"Between 12 years you see five elementary schools, and two high schools [built]. It's huge," Ronnander said. "And then you also have 1,800 kids come in from the country schools in 1961, also a part of the baby boom, so there's this tremendous growth in the school district."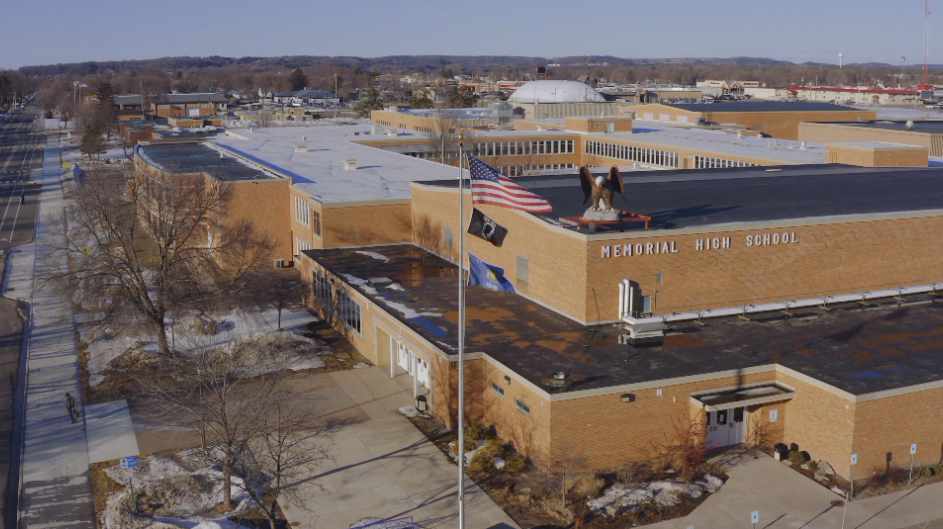 It was during those years Memorial and North high schools were built and Central High School closed, eventually becoming the offices for the district.
"The schools, they're always changing as the demographics change. There's a lot of schools that have been added over the years and a lot that have gone away too, and you're just going to keep seeing it as the population shifts to different parts of the city," Ronnander said. "They follow the population, just like during the baby boom, and just like in the 1870's. They build the schools where the people are."
There are many public school buildings that still exist even as classes are no longer held there. When Boyd School closed in 2000, it became condos. And most recently Little Red School was sold in 2019 to Plumbers and Steamfitters Union 434.
And we can't forget to mention higher education, with UW-Eau Claire being founded in 1916.
"Eau Claire, as one of the larger communities in the state, had been trying to get a State Normal School, which is a teaching college. It had been trying to get one here for decades, and it actually was the last in community in Wisconsin to get a State Normal School," Ronnander said. 
But UW-Eau Claire was not the only place to get a degree in the city at the time.
"The city of Eau Claire actually started an industrial arts education program in 1912," Ronnander said. "And that program gradually becomes Chippewa Valley Technical College."
And gradually as well Eau Claire has become a regional hub for education.
The following is a comprehensive timeline of Eau Claire schools, compiled by the Chippewa Valley Museum: