EAU CLAIRE (WQOW) - For much of the 20th century everybody in Eau Claire knew somebody that worked at Uniroyal.
Uniroyal began as the Gillett Safety Tire Company in 1916, experimenting with what kinds of products could be made and sold using rubber.
"Some of the interesting products they made were everything from rubberized picnic coolers to horse collars, because horse teams were still in operation at this time as well, and even children's toys," said Karen Jacobson, an educator at the Chippewa Valley Museum. "And so that experimentation went in a lot of different directions before they finally settled on tire building."
The company was later sold and renamed U.S. Rubber company. During Word War 2 it transitioned from making tires to making ammunition. At that time, the company now known as Uniroyal employed 6,000 workers.
In 1943, the workers receiving an award for their help in the war effort, with each employee receiving a flag lapel pin. 
In Banbury Place, the tire museum has photos depicting factor life inside the factory and social events outside.
"This tire factory had a pretty long run,75 years, and that was rather unusual for a business of that nature," Jacobson said. "And so literally three plus generations of local people were would have been employed there over those years."
But as a photo of the last tire shows, Uniroyal closed on June 26 1992.
"A lot of it had to do with the sheer economics of building tires this far north. Having to have those products ship such a distance really wasn't cost effective any longer," Jacobson said.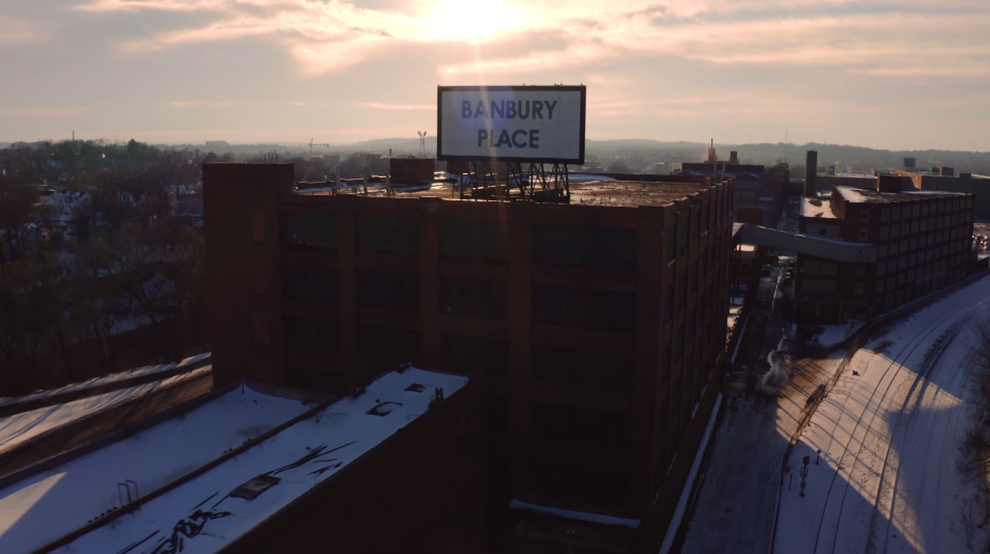 The closure created a real sense of loss and a void for Eau Claire. But as we know there are two major legacies of Uniroyal in Eau Claire today. One— the building itself being reinvented into Banbury Place, filled with apartments, offices, shops and art studios.
"And that allowed for new life and a new legacy so even with the closing of Uniroyal, Banbury Place allowed those brick and mortar areas to live on," Jacobson said. 
The other legacy— Royal Credit Union, which began inside the factory in for the workers, now itself growing into a major employer for the Chippewa Valley.