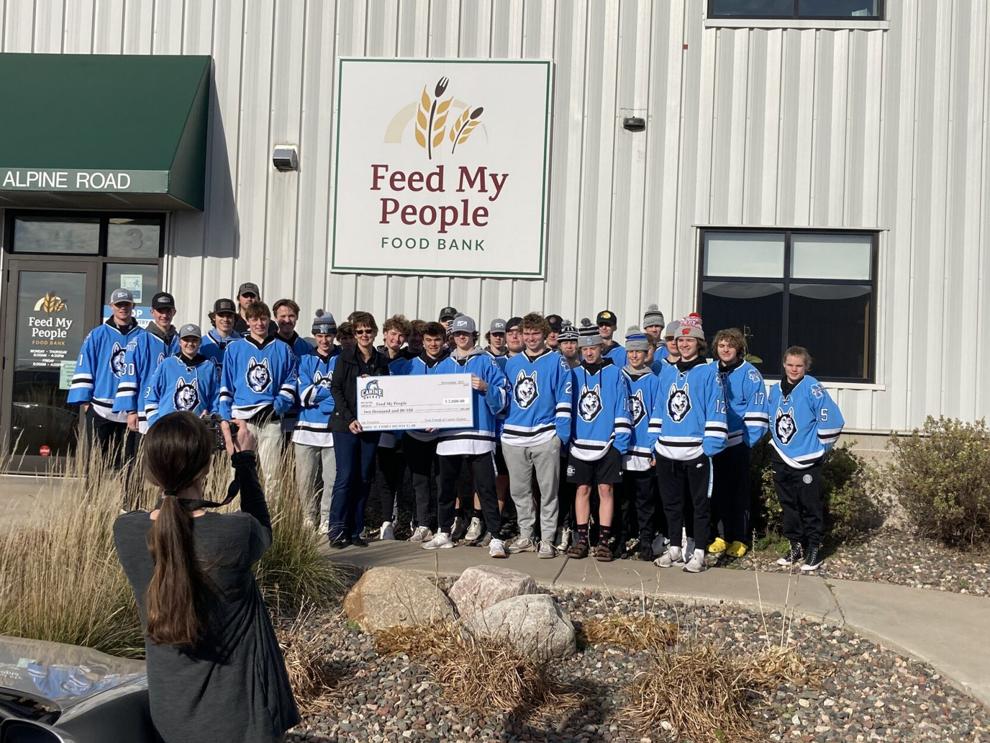 EAU CLAIRE (WQOW) - Before the Huskies boys hockey team hits the ice for its first game of the season, it spent two days serving the Eau Claire community.
On Wednesday, the team presented a $2,000 check to Feed My People Food Bank, which equates to 8,000 meals.
"There's a lot of kids in this program that really understand the qualities of being a good person," senior Carter Plante said.
The team has a tradition of raising money for the food bank through its annual hunger ride. Proceeds are split between the food bank and travel costs.
On Tuesday, the team served Thanksgiving dinner meals at the Boys and Girls Club.
North's first game is Friday in Somerset.