Eau Claire (WQOW) –  The National Weather Service has issued a severe thunderstorm watch for western Wisconsin counties through 3 p.m. on August 5th.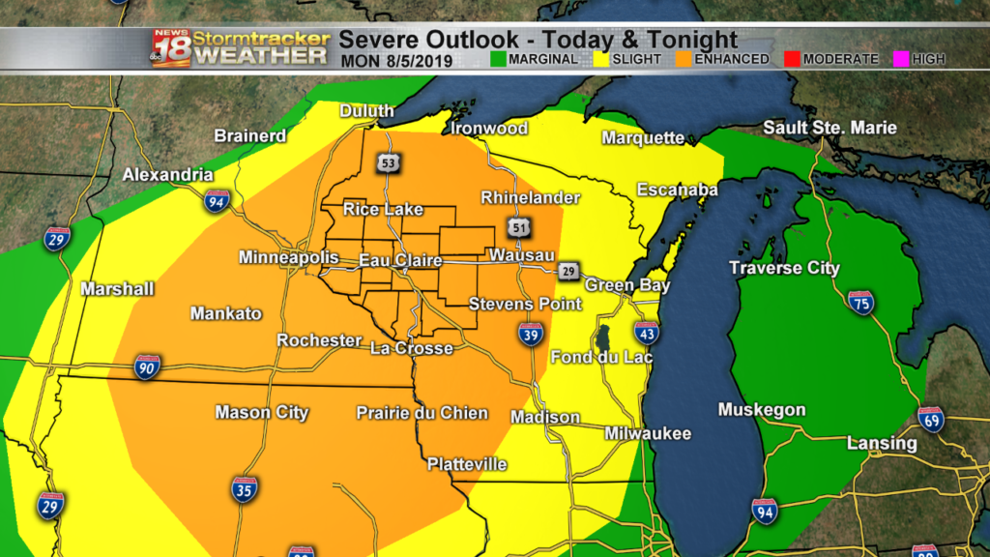 It includes the counties of Barron, Chippewa Dunn, Eau Claire, Pepin, Pierce, Polk, Rusk and St. Croix counties. The main threats include strong straight line wind gusts, large hail, and torrential rainfall. An isolated tornado can't be ruled out either.
Storms will likely begin to develop along a cold front as it continue to cross Minnesota into western Wisconsin. A line of severe storms has already pushed through far northern Wisconsin this morning.
The Storm Prediction Center has also put much of the Chippewa Valley in an enhanced risk for severe weather, which means numerous severe storms are possible. There is still a threat for storms to form beyond this watch, so stay tuned for updates.
The Stormtracker 18 Weather team will be tracking these storms and provide updates when necessary. Download the WQOW Stormtracker 18 Weather App for push notifications when severe weather is in your area!