October is typically a month where we transition the most in terms of our temperatures, but mother nature has different plans.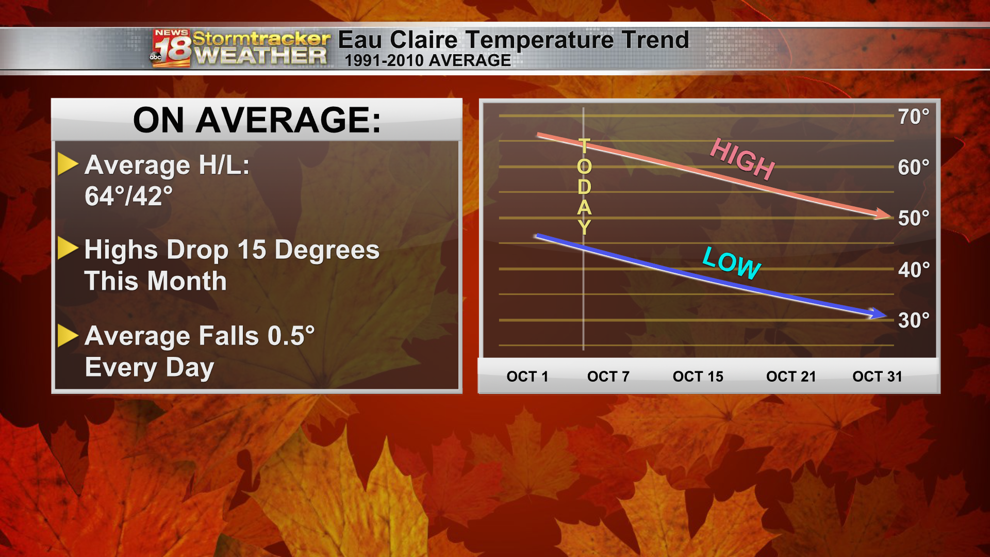 October is a month where we lose roughly 15 degrees on average. The average high/low for Eau Claire is 64/43. By the end of the month the high/low average is 50/31. We lose 0.5 degrees each day. 
Monday will be foggy to start with a dense fog advisory in place for Barron, Polk and St. Croix county until 9 am for visibility that may drop below 1/4 mile.
Then, we'll see a partly cloudy sky with intervals of sunshine bring us back to the low 70s. The forecast calls for much warmer than average temperatures for the first half of October.
The Climate Prediction Center has most of the western states in a much warmer than average forecast.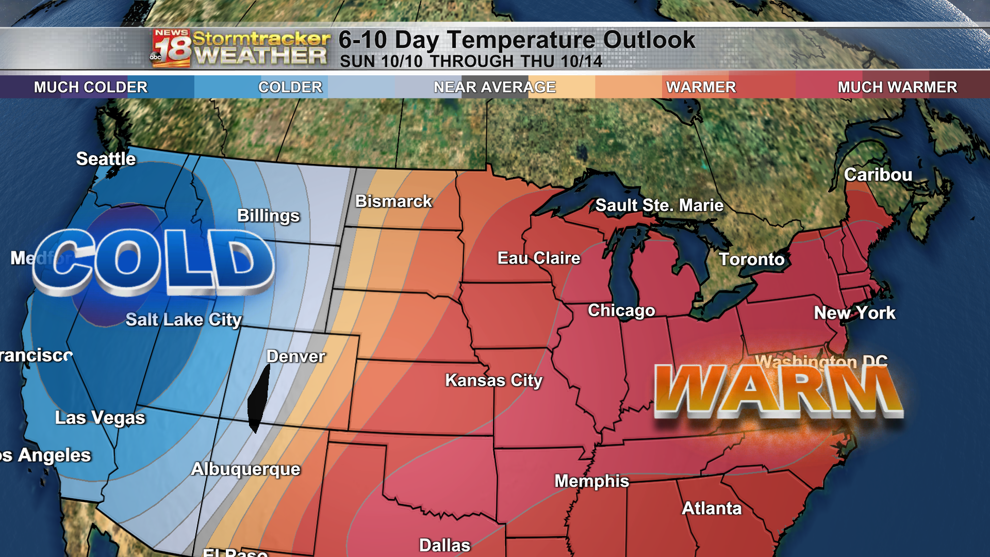 Patchy fog will be possible again overnight into Tuesday. Highs stay in the 70s all week. Lows will range from the 50s to low 60s. Rain chances are minimal starting overnight Wednesday through the weekend.