MILWAUKEE (WXOW) - The Milwaukee Police Department said Tuesday afternoon that there's still no sign Major Harris, the missing 3-year-old child that is the subject of an Amber Alert.
Members of the department held a news conference to provide an update on the search for Harris and the circumstances surrounding the death of his mother, 25-year-old Mallery Muenzenberger of Onalaska.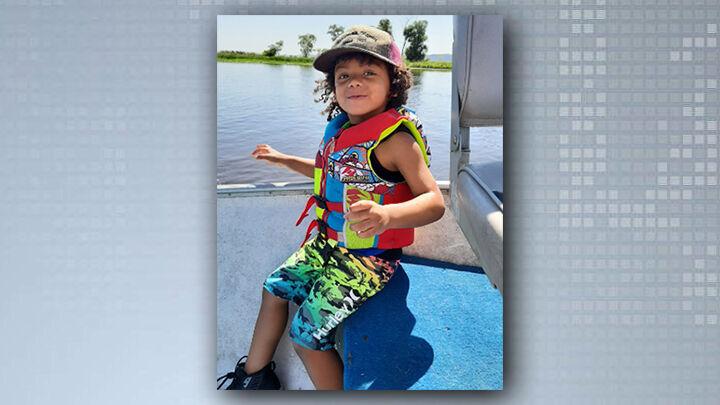 Inspector Paul Formolo said that the department and other agencies have conducted numerous searches around Milwaukee County looking for Harris. They also were a part of searches in Dodge and Washington counties that failed to turn up the child. 
He also gave a brief timeline of the events that lead up to the issuing of the Amber Alert on Saturday for Harris. 
Formolo said that they believe Muenzenberger and Harris arrived in Milwaukee sometime around October 9. 
He said officers were called to a home in the 2600 block of North 37th Street in Milwaukee around 6 a.m. on Thursday, October 14. There they found Muenzenberger with gunshot wounds that she died from.
Based on interviews with the people at the home, it led investigators to Jaheem Clark, whom Formolo called a suspect in the death of Muenzenberger. 
Officers located Clark in a home in the 5400 block of North 41st Street in Milwaukee Sunday afternoon. Shortly after the officers arrived, they heard shots from inside the home. When they entered, they found Clark dead from a self-inflicted gunshot wound. 
Formolo explained the reason for the delay in the Amber Alert was that police did not know Harris was with Muenzenberger until Saturday when she was identified by family members. Once that information was known, the department issued the Amber Alert. 
He also answered other questions in the case:
-He explained that Clark and Muenzenberger were acquaintences, but couldn't say how long they knew each other. 
-The department is not searching specific areas as of Tuesday afternoon but gathering information on potential search locations.
-There was blood evidence found inside the SUV found Monday by police near the residence where Clark shot himself. Formolo said the evidence was being processed at this time at the Wisconsin Regional Crime Lab. None of the evidence in the vehicle gave any indication on where Major may be.  The vehicle belonged to Mallery Muenzenberger. 
Formolo said that although they've talked to numerous people so far in the case, there are still others that they to still interview and possibly others they don't know about yet. "Our plea to the community is to please come forward and have a conversation with us. Even if you think its insignificant, it could be that missing piece that we need."  
Anyone with any information is asked to contact Milwaukee Police at (414) 933-4444 or to remain anonymous contact Crime Stoppers at (414) 224-TIPS or P3 Tips App.