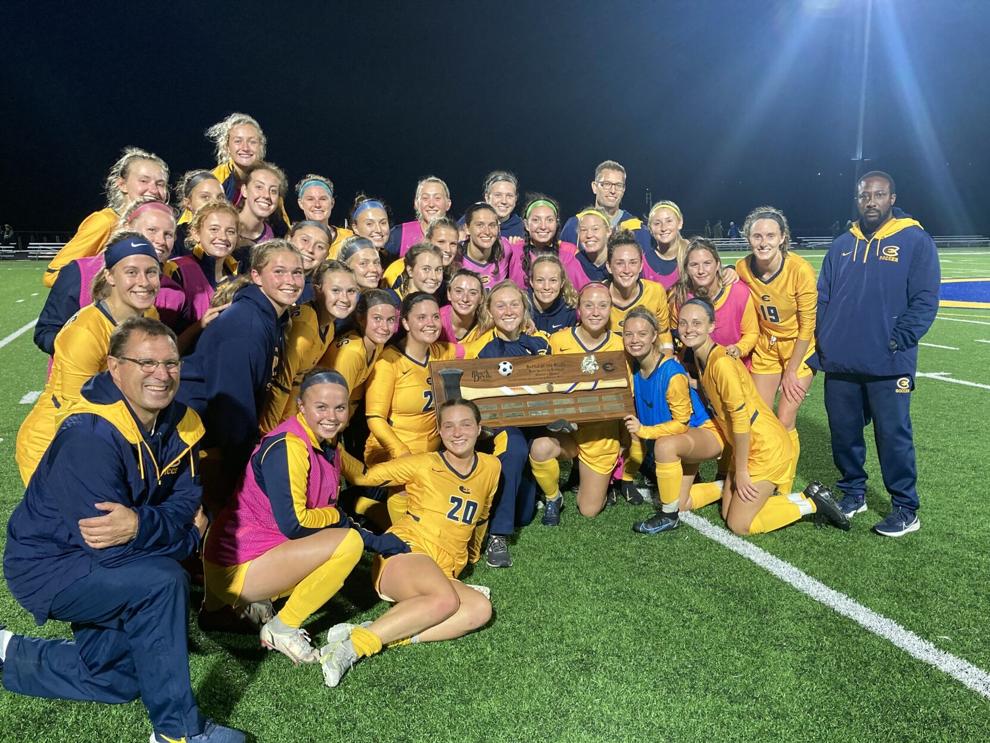 EAU CLAIRE (WQOW) - Anna Kautzman scored the go-ahead goal in the 25th minute and the UW-Eau Claire women's soccer team topped UW-Stout 2-1 Wednesday to win the 'Battle of the Blues' trophy.
Both teams are now 1-2 in Wisconsin Intercollegiate Athletic Association play.
The Blugolds earned their first comeback win in two years after trailing 1-0 early.
With the score 1-1, Kautzman earned a penalty kick. Her initial shot was blocked, but the ball bounced back to her.
"I was like, 'I have to put this in. I'm going to settle it right at my foot and hit it exactly how I want to,'" Kautzman said. "That's what I did."
UW-Eau Claire (6-6, 1-2 WIAC) will host UW-Whitewater on Saturday.