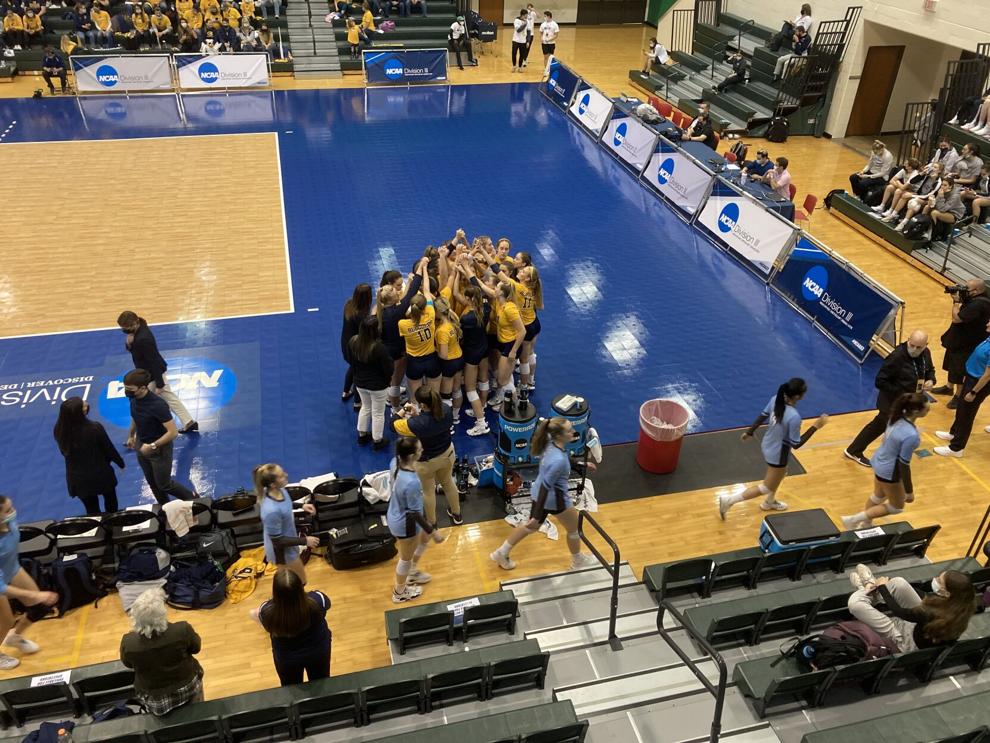 ST. LOUIS (WQOW) - Arianna Barrett led the way with 18 kills but a number of Blugolds scored to power the University of Wisconsin-Eau Claire volleyball team past Tufts University 3-0 in the NCAA national quarterfinals.
#THATSAWINNER @WQOW @UWECVolleyball pic.twitter.com/TkKLON7jV3

— Nick Tabbert News 18 (@news18tabbert) November 18, 2021
UW-Eau Claire will face top seed Juniata on Friday at 5:00 p.m. in the national semifinals at WU Fieldhouse on the Washington University in St. Louis campus.
See the complete box score here
Coach Wudi's thoughts on celebrating a win tonight and facing top seed Juniata on Friday in the semis. #NCAA @UWECVolleyball @UWECblugolds @WQOW pic.twitter.com/AaELAeccDn

— Nick Tabbert News 18 (@news18tabbert) November 19, 2021
Tufts had momentum early, but a 9-0 run from UW-Eau Claire helped the Blugolds win the opening set 25-23.
UWEC cruised in set two, winning 25-15.
In set three, the Blugolds built an early 8-4 lead, but later trailed 24-23 and 25-24. Jordan Witzel and Kendra Baierl slammed home kills to close out the match.
Fans were the '7th player' during the match today for @UWECVolleyball. @WQOW More match coverage here: https://t.co/A9MwXm7LuD pic.twitter.com/JtGLiDVCr4

— Nick Tabbert News 18 (@news18tabbert) November 19, 2021