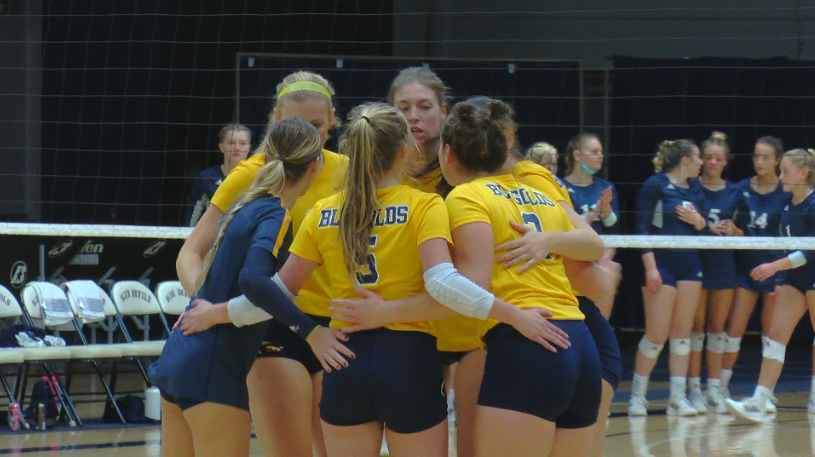 MENOMONIE (WQOW)- The War on 94 rivalry continued on Wednesday on the volleyball court, with the Blugolds coming away with the sweep.
UW-Eau Claire won the match 3-0 by set scores of 25-19, 25-15, and 15-21. Kendra Baierl and Jordan Witzel led the Blugolds with 11 kills each. 
The Blugolds move to 22-3 with the win, while the Blue Devils fall to 11-11. UW-Eau Claire clinches the top spot in the WIAC volleyball rankings with the victory.