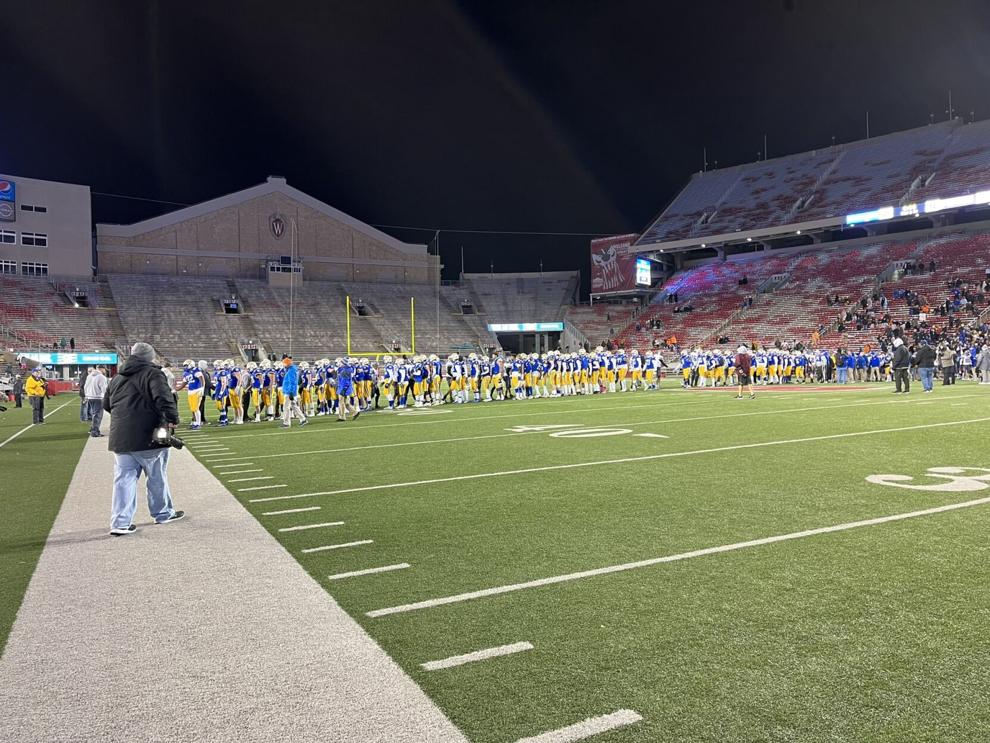 MADISON (WQOW) - A 21-point deficit was too much for the Ellsworth Panthers football team to erase Thursday in the WIAA Division 4 state championship game.
The Panthers lost 21-12 to Catholic Memorial at Camp Randall Stadium. Ellsworth finishes its spectacular season 12-1. This was the team's first trip to the state finals since 1990, the year it won its only state championship.
Catholic Memorial scored moments into the game on a Corey Smith touchdown run, then recovered an onside kick to steal a possession from the Panthers.
Rory Fox ran in for a 5-yard touchdown to give Catholic Memorial a 14-0 lead. Fox later threw a touchdown pass to Obacoso Allen to make it 21-0 in the first quarter.
Ellsworth answered with two scoring drives in the second quarter. Ashten Quade scored on a 13-yard touchdown to put the Panthers on the board, but the 2-point conversion attempt failed.
Jack Janke later scored on a 1-yard rush to cut the lead to 21-12.