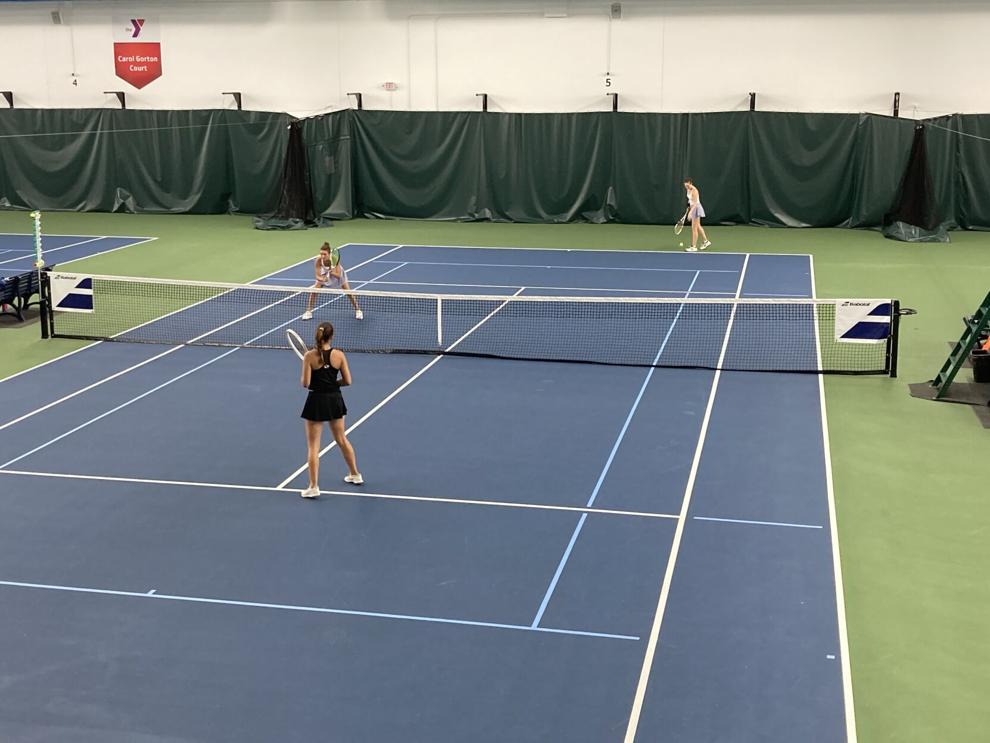 EAU CLAIRE (WQOW) - Hudson High School won two singles flights and two doubles flights Wednesday en route to the sectional title at Menard Tennis Center.
The Raiders had wins at #3 singles, #4 singles, #2 doubles and #3 doubles to score 49 points. Memorial finished second with 41 points.
Eau Claire's top doubles team of Katherine Rentzepis and Kimberly Harvey won its flight, 6-3, 6-4 over Hudson. The team rallied in the semifinals to top New Richmond High School's team of Brogan O'Flanagan and Rhea Warner, 2-6, 6-0, 6-1.
Abes' top singles player Molly Hower lost to Wausau West's Mia Bailey in the finals, 6-2, 6-1, but advanced to state for the third time.
The top four finishers in flight 1 singles and doubles play, and the top finisher in all other flights advanced.