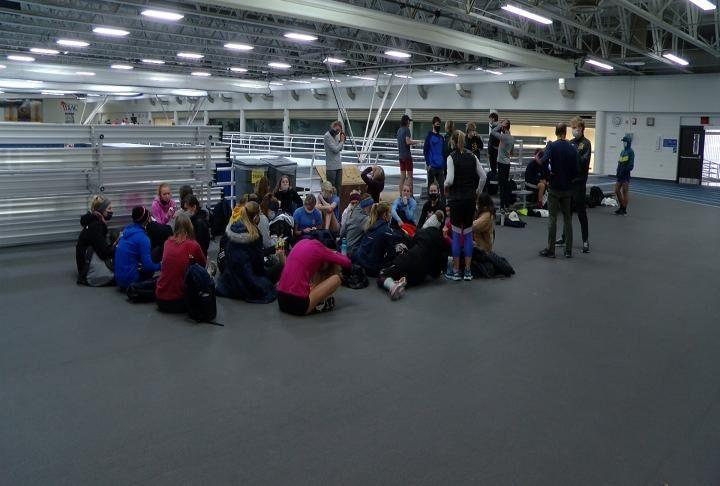 EAU CLAIRE (WQOW) - A few weeks ago, the Blugolds men's cross country team called a meeting.
Frustration was mounting after a fourth-place finish at the Wisconsin Intercollegiate Athletic Conference Cross Country Championships. The University of Wisconsin-Eau Claire team knew it would have to perform better at the regional race to advance to nationals.
Blugolds run better in packs. @uwecCC held a team meeting 2 weeks ago and decided to work together more during races. It's paid off with another trip to the NCAA national championship. @WQOW #Blugolds pic.twitter.com/Ttj2PnA8iH

— Nick Tabbert News 18 (@news18tabbert) November 17, 2021
"We really focused on pack running at the regional meet, and that really just made our team score improve so dramatically because we were all able to help each other when it got tough."
UWEC finished fourth and qualified via an at-large berth for this week's national championships in Louisville. The Blugolds are seeking their first national championship since 2015.
The women's team was in better position entering regionals, and finished second to secure an at-large berth to the championships.
There wasn't an opportunity to compete at nationals in 2020 due to the coronavirus pandemic, so the Blugolds feel advancing is the culmination of two years of commitment.
"Just seeing everybody still showing up to practice and putting in that work and seeing how we've progressed from that year and now showing it in this year, I just think is really cool and amazing," senior Katie Faris said. "We're all very excited. We're just very pumped and ready to go out and do it, end the season with a hurrah."
Saturday's championships begin at 10:00 a.m. with the men's 8,000 meter race. The women's 6,000 meter race is at 11:00 a.m. at E. P. Tom Sawyer State Park in Louisville.
RELATED: UWEC teams, Stout runners qualify for DIII cross country championships