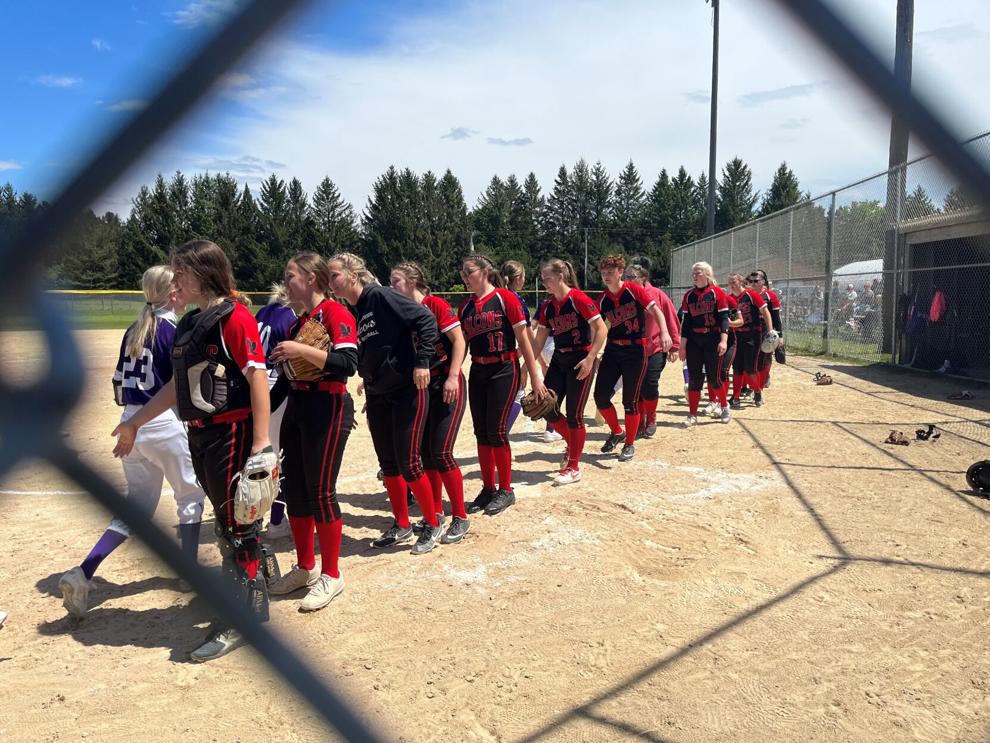 AUGUSTA (WQOW)- After resuming play in the 5th inning on Monday following a weather suspension on Thursday, Augusta softball fell 8-2 to Brookwood at home, eliminating the Beavers from the WIAA Softball Tournament.
The Falcons led 6-2 in the 5th inning as play resumed, and scored another on Monday's first pitch to extend the lead. After Brookwood scored again in the 7th, Augusta loaded the bases but lined out into a double play to end the game. The loss ends the Beavers' season.
In Plum City, Eau Claire Regis led 4-1 early before falling to Elmwood/Plum City 11-4 in another Division 4 game. The Wolves advance to face Boyceville on Tuesday.
In Division 3, Durand beat Stanley-Boyd 8-6 to advance to face Baldwin-Woodville on Tuesday.