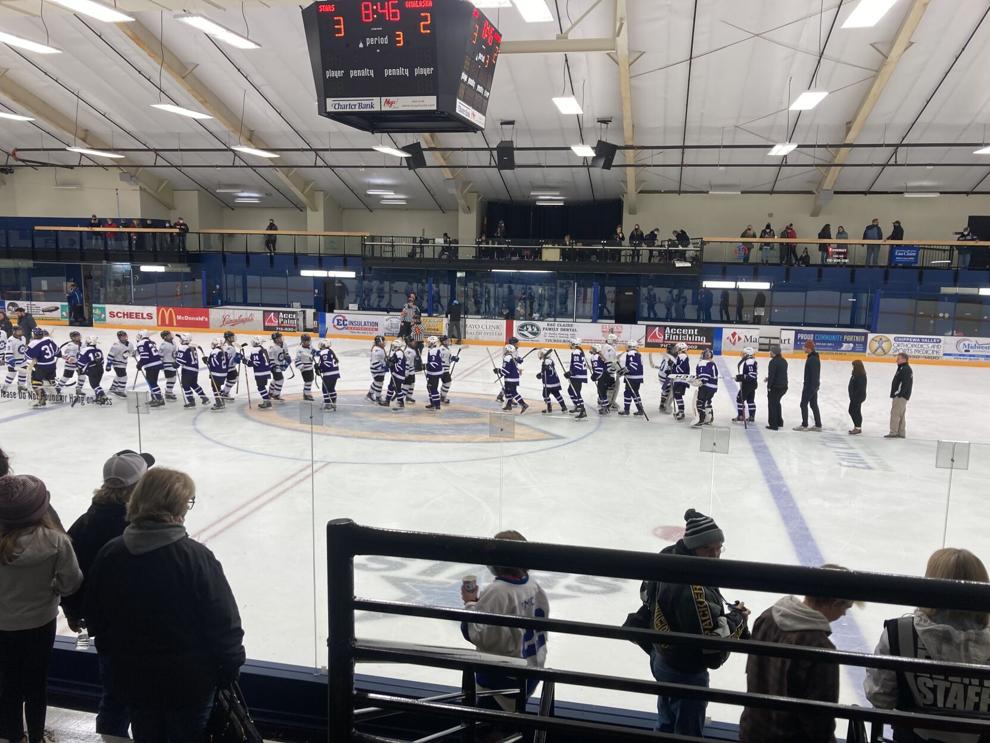 EAU CLAIRE (WQOW) - Kennedy Gruhlke scored two goals and the Eau Claire Area Stars girls hockey team held off a late charge from the Onalaska Hilltoppers to win 3-2 on Monday.
Eau Claire Area (2-0) scored the first three goals of the game at Hobbs Ice Arena. Gruhlke's first goal came in the first period. Both Lauryn Eckloff and Gruhlke scored in the second period.
Onalaska answered with a goal from Kiya Bronston in the middle period, then Jaden Hammes scored in the third period to close Onalaska (0-2) to within one goal.
The Hilltoppers' attempt to tie the game fell short, with the buzzer sounding moments before a shot went into the net.
The Stars will play at Hudson on Tuesday, November 30.
Monday's girls high school basketball scores
Colfax 57, Bloomer 41
Rice Lake 56, Ashland 30