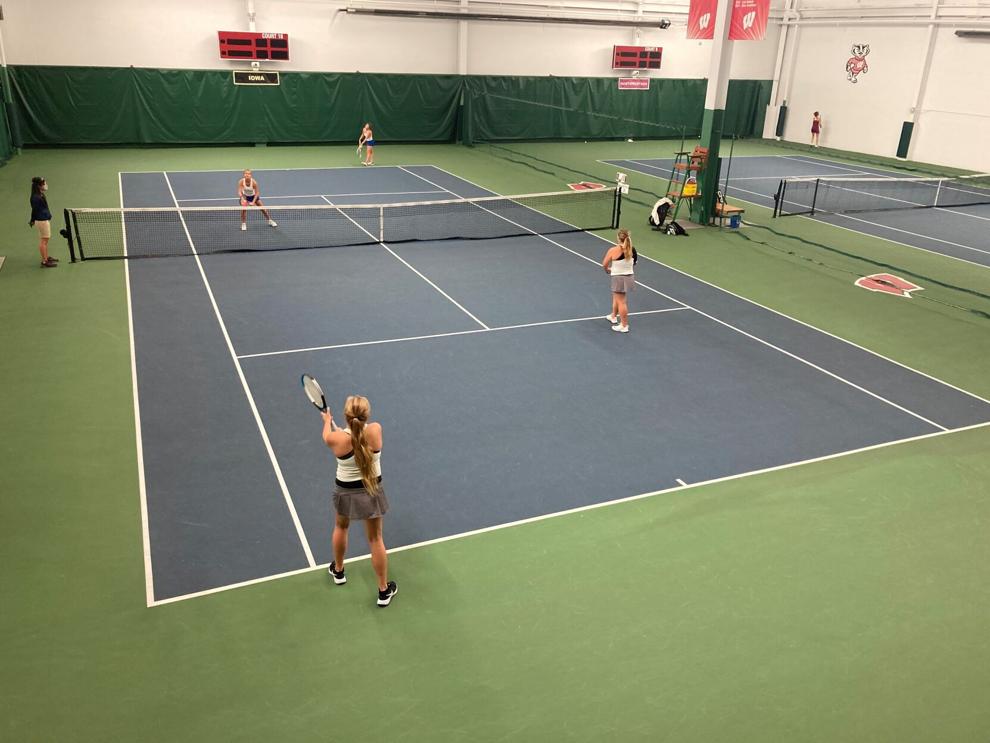 MADISON (WQOW) - The ball did not bounce the Chippewa Valley's way on the second day of the state tennis tournament.
All area single and doubles players were eliminated on Friday.
Rice Lake's doubles team of Lexington Berger and Kallahan Bowman defeated Altoona's Josie Rondestvedt and Bella Bauer to reach the Division 2 quarterfinals, but lost to University School of Milwaukee's Rebecca Daskal and Isabel Werner in that round.
Eau Claire Regis' team of Evie Shepich and Teigan Petersilka also reached the quarterfinals with a win before falling short against Catholic Memorial.
You can view the entire Division 2 singles bracket here
You can view the entire Division 2 doubles bracket here
In Division 1, Menomonie's doubles team of Anna Wheeler and Jaycie Luzinski lost in the second round to Whitefish Bay's team of Paige Plemel and Bryn Gonzales. Wheeler and Luzinski finish their season 23-9.
You can view the entire Division 1 doubles bracket here