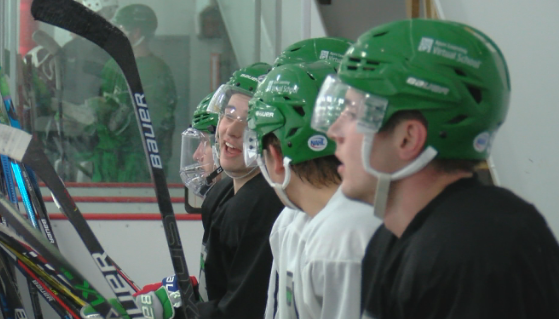 CHIPPEWA FALLS (WQOW)- The Chippewa Steel get countless reps against other NAHL competitors, but players and coaches are thrilled for the chance to play against Olympians.
Next month, the Chippewa Steel will host the United States Women's National Hockey Team for a scrimmage. Through a friend of a friend of Steel coaches and management, a unique opportunity came to fruition for Chippewa to take on the reigning gold medalists. 
The team is honored to not only learn from the national team, but help them prepare for another gold medal run in February.
"It's so awesome, I mean it's a once in a lifetime opportunity," said Tyler Ryder, Steel defenseman. "I think all the guys think it's super cool, we get to play them in our home barn too, like who else gets to play the U.S. women's team that goes and wins gold medals? We're all super excited."
"These are some of the best women hockey players in the country and in the world," said Casey Mignone, Steel head coach. "Just to say that we've had a part in them preparing to play in the Olympics is an honor."
The scrimmage is set for Monday, December 6 at the Chippewa Ice Arena. Tickets are still available at $20 for adults and $10 for kids age 10 and under. You can find a link to purchase tickets here.