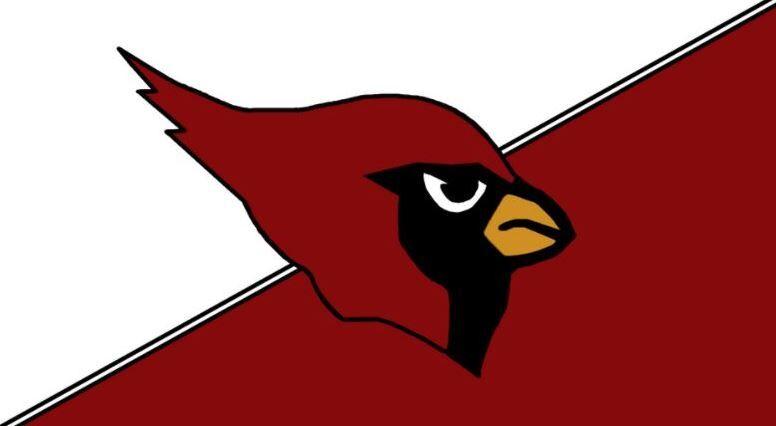 GREEN BAY (WQOW) - Thorp Cardinals head football coach Keldric 'KD' Stokes was named Green Bay Packers High School Coach of the Week on Wednesday.
Stokes, in his third season as head coach, has led the Cardinals to a 6-1 record after the program switched to 8-man football this season.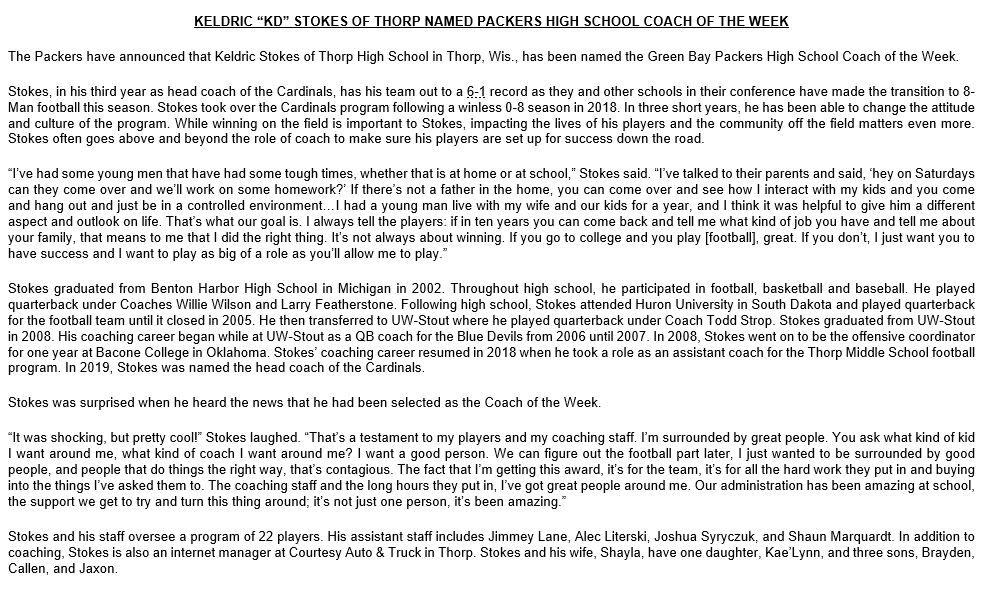 Stokes is the third area coach to be recognized by the Packers, joining Altoona's Chad Hanson and Augusta's Derek Boldt.