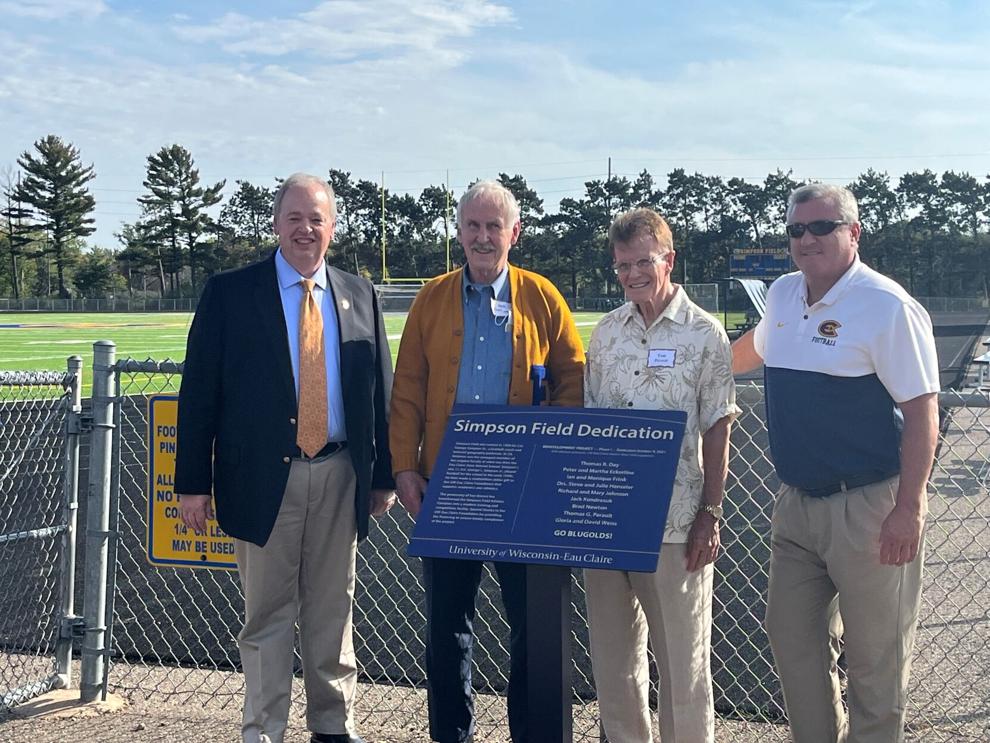 EAU CLAIRE (WQOW)- UW-Eau Claire is recognizing those who made the Simpson Field transformation possible.
University officials recognized donors to the field's renovation project with a plaque outside of the stadium. Donors, as well as Chancellor James Schmidt were on hand for a special ceremony, where they revealed plans for continued upgrades to the facility, including 2,000 visitor seats, a 5,000 seat home grandstand, new press boxes and additional parking. 
Donors were blown away with the state of the current stadium, and none of it would have happened without their help.
"It's unbelievable," said Tom Perault, a donor and UWEC football alum. "I'd give anything just to run a few more plays on this field. The kids are lucky, and I think they'll probably realize it once the whole facility is finished."
"These donors have stepped up with hundreds of thousands of dollars of gifts to make all of this possible," said Chancellor James Schmidt. "This has been done entirely with private money, and it's important to say thank you, and give them a chance to hear what a difference it makes directly from the student athletes, the coaches, and some of the fans who have really appreciated this."
Along with a matching grant, the university hopes to raise $400,000 to install new grandstands by spring.