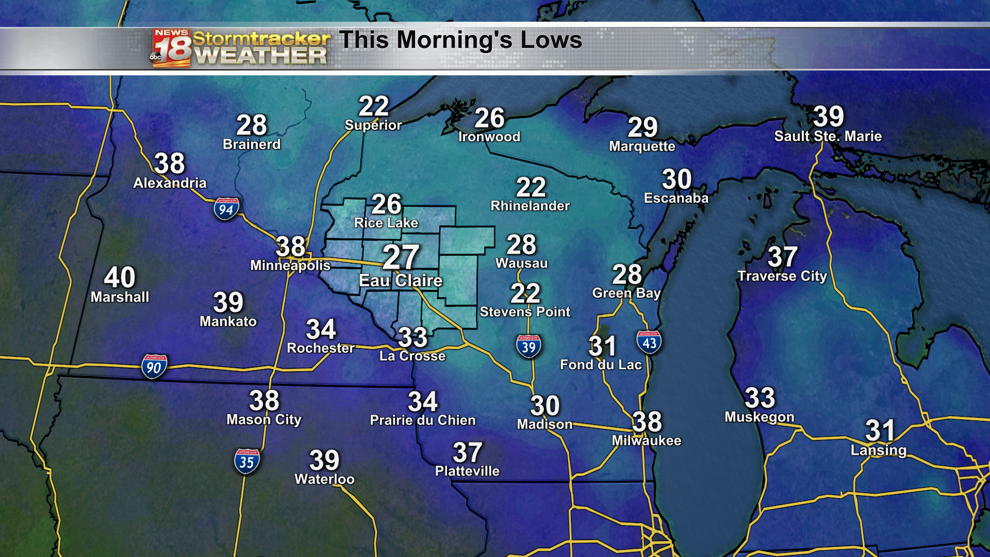 Sunday morning's lows were in the upper 20s for a frigid start to the day. Unfortunately, we did not warm up much with highs around 50. Sunday was dark and gray, but dry at the least. We will continue to see plenty of cloud coverage until late Sunday night and early Monday morning.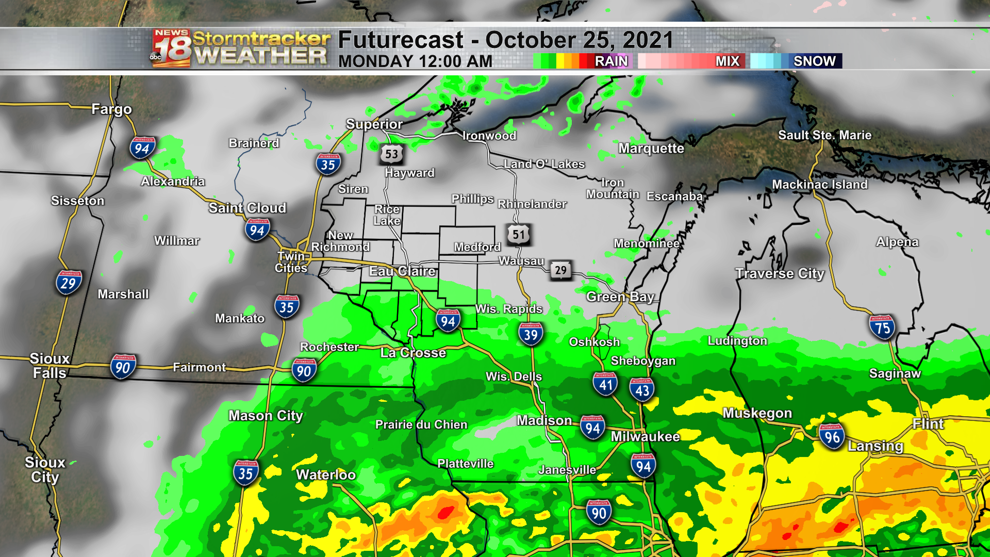 Most of us will continue to stay dry on Sunday, but a few showers are possible late and south of Eau Claire in Buffalo, Trempealeau and Jackson Counties. The rain will be light and will only last a couple of hours.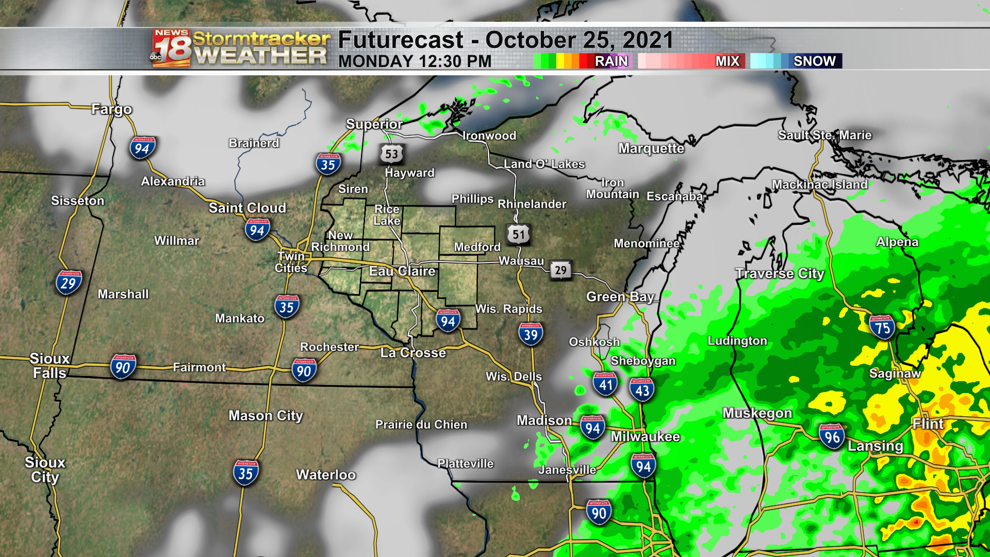 A few more chilly nights and cool sunny days on tap for the start of our week. Monday will start off a bit chilly, but then clear up to a mostly sunny sky and highs reaching the low to mid 50s. The sunshine will persist into Tuesday after a very cold start with low in the upper 20s.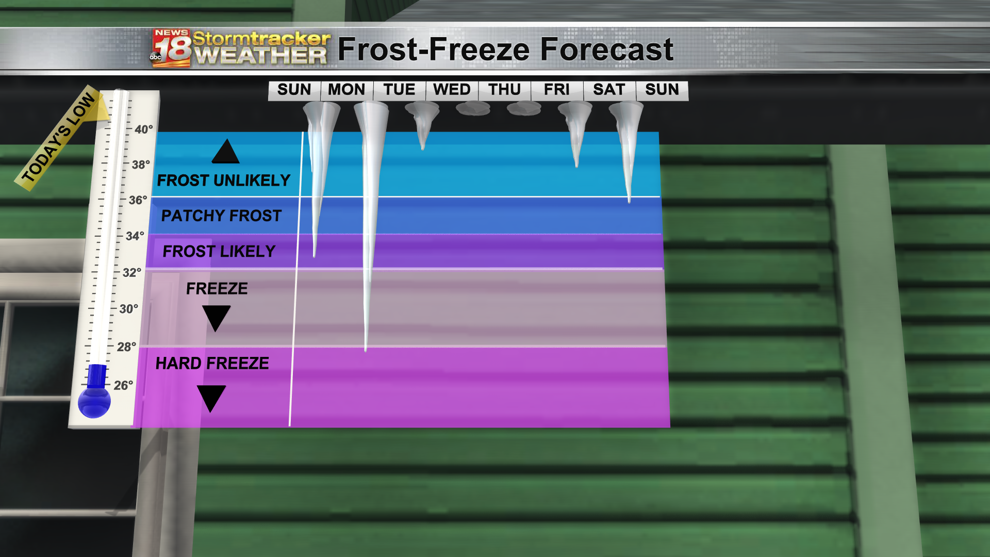 Our next chance of rain arrives on Wednesday. Rain will begin early on Wednesday and continue into Thursday. Highs will be in the low 50s and lows will be above average around the 40s due to increased cloud coverage. More showers will linger into early Friday morning. 
Next weekend, low temperatures will begin settling back near average and a partly cloudy sky for Halloween Weekend.