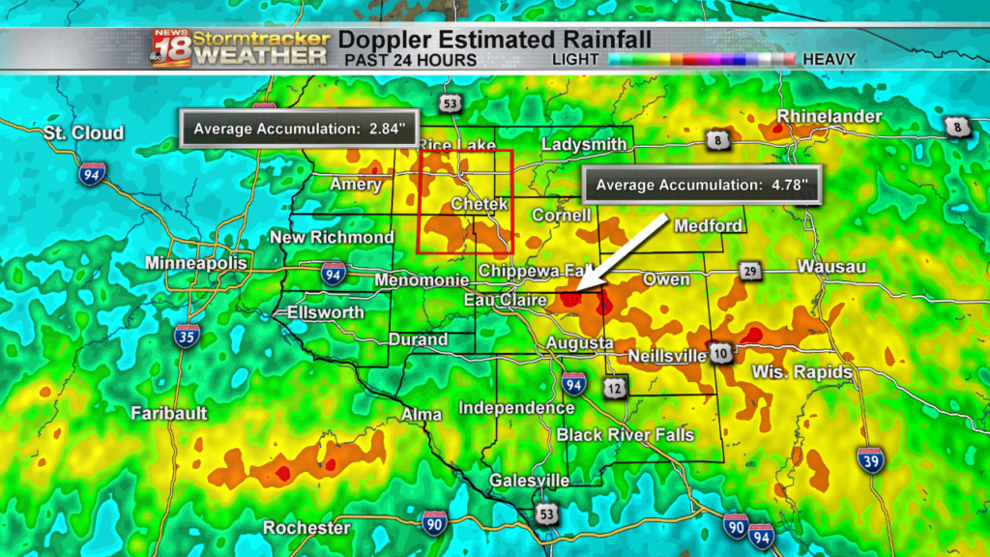 There were many more than 250 storm reports after the two storm events hit the Chippewa Valley Friday night and Saturday morning. From trees and power lines being knocked down due to straight line winds, to penny size hail and torrential rain leading to flash flood warnings, these storms left a mark.
Friday night at 5:14 p.m. in Cushing, WI an 84 mph wind gust was recorded from the severe thunderstorms that rolled through. These storms also left a radar estimated, 4 to 5 inches of rainfall over the 24 hour period. We saw 1.22" of rain from the two rounds of storms here in southern Eau Claire.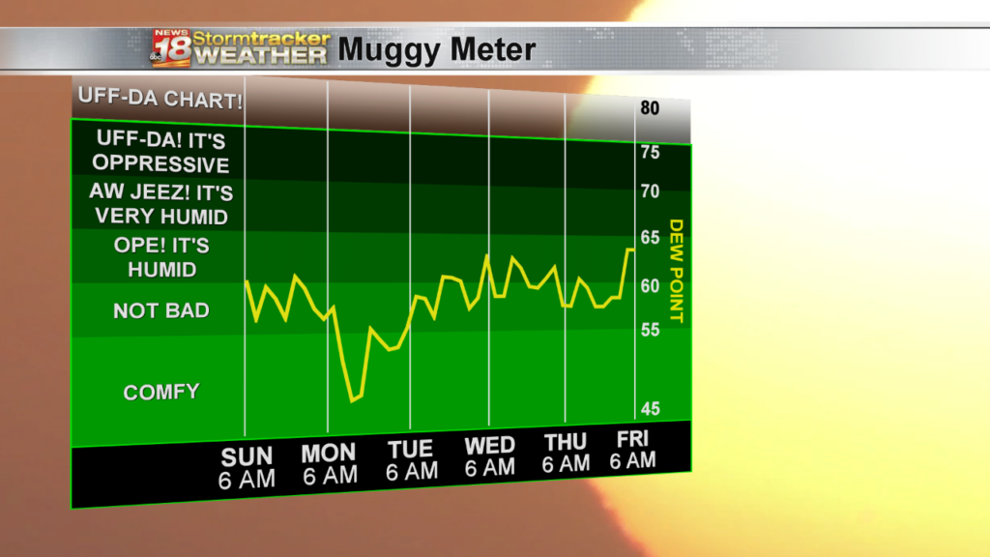 After a long week of hot and oppressive humidity, the atmosphere has finally 'popped' and we are now moving into a stage of cooler and more comfortable weather conditions. A cold front moved through the state to kick off the storms Saturday morning and behind it a much drier air mass will scoot into western Wisconsin.
The next several days bring more sun than clouds, with the slight chance for a pop-up shower or two Sunday afternoon as a passing short energy wave kicks up some moisture.
Otherwise, temperatures over the next several days will be around 80 degrees and dew points will stay in the mid 50's keeping it comfortable. The next chance for storms comes closer to next weekend.