It was a frigid Friday morning across Western Wisconsin. Temps fell below zero, with the coldest places approaching -20! Wind chills were roughly 10 degrees colder.
Even Friday evening was experiencing chilly temps with daytime highs only around the low/mid teens. Clouds will keep temps from getting quite as cold as Thursday night. In fact, a warm front is moving through, and snow will move through overnight.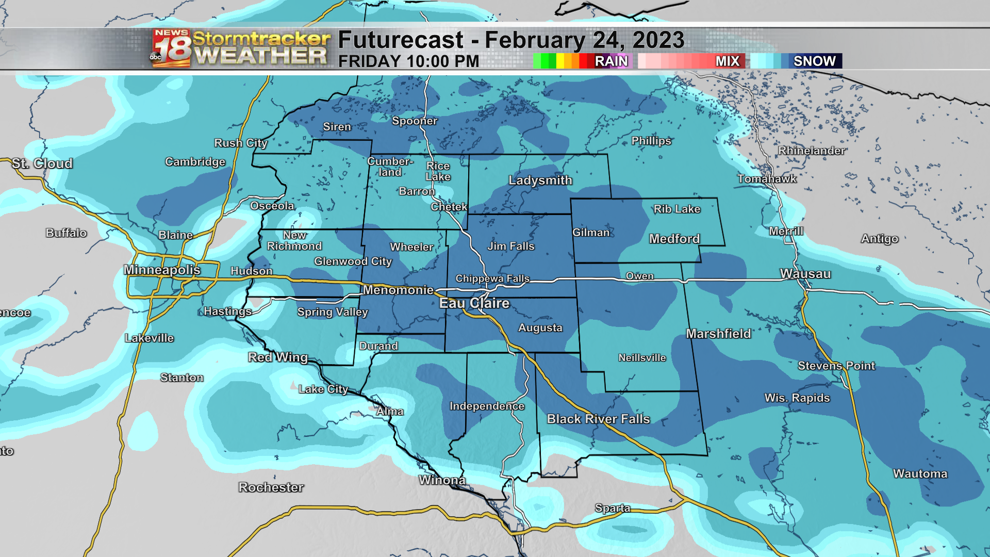 Most of the area will begin to see flakes between now and 8pm, with widespread snow between 9pm and midnight before moving out between midnight and 3am. A few flurries could linger into early Saturday morning, but accumulations will be long over by morning.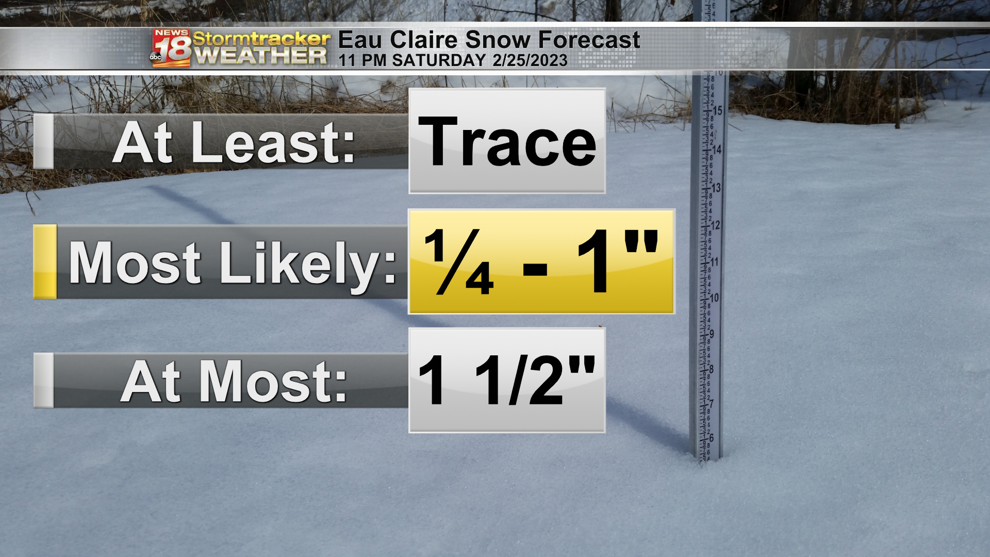 This is not a strong system, so don't expect huge snow totals. It'll drop at least a trace but most likely less than an inch. a few places mainly north and east of Eau Claire could push closer to 1 1/2".
Temps should stay above freezing tonight in the Chippewa Valley but areas further north could drop just below. Expect wind chills by tomorrow morning to be below zero and as cold as negative 10. We should get plenty of sunshine this weekend, and temps should warm up.
Another system will arrive Sunday night through Monday. This will likely have mixed precipitation. Along with the rain and snow mix, there could be some freezing rain especially Monday morning.