Multiple rounds of snowfall will be possible the rest of this week. Mother nature reminded us of what winter feels like, and now she's reminding us of what winter looks like.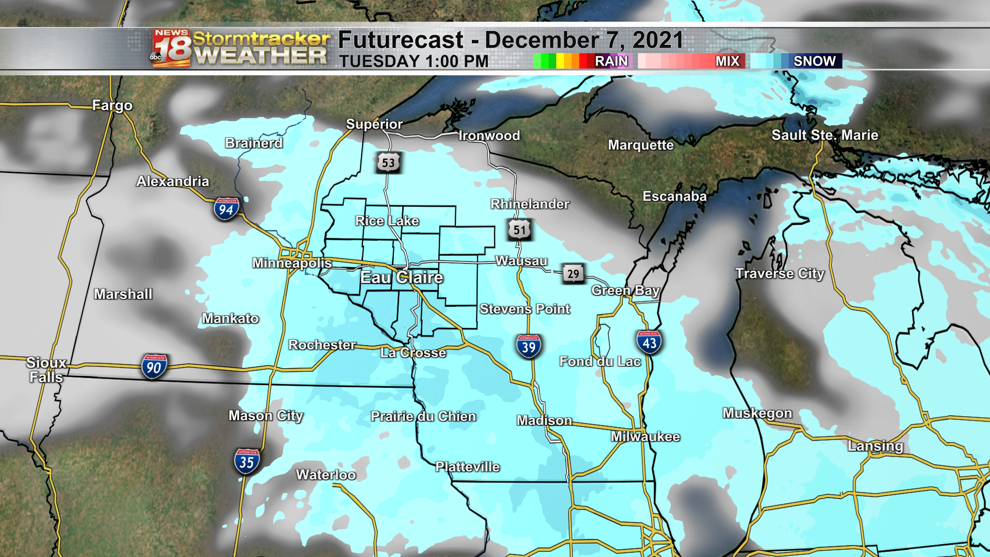 Tuesday will be mostly cloudy with temperatures climbing towards 20. Wind chills will be in the low teens with winds from the south at 5 to 10 mph.
Big, fluffy flakes will fly Tuesday that may grease up some roadways through the early evening. Flurries will be possible in the early morning, but the bulk of the snow will start after 11 am and peak in the midafternoon. Snow will wrap up around 7 or 8 pm. 
Snowfall ratios will be 20:1, which means 20 inches of snow would equal 1'' of liquid. Translation: it will look like a winter wonderland out there. Fluffy, but "dry" snow will easily add up to 1'' or more through Tuesday night.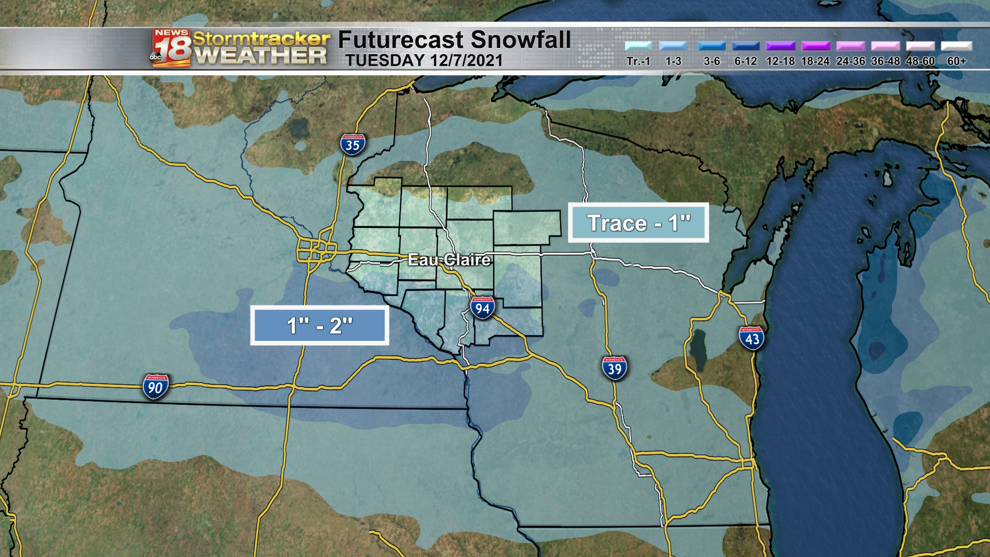 Reduced visibility and blowing snow will accompany potentially slippery roads. Overnight, lows will fall into the upper single digits. 
We'll see a quiet, partly cloudy Wednesday with highs in the mid 20s before we climb back to the 30s Thursday and Friday.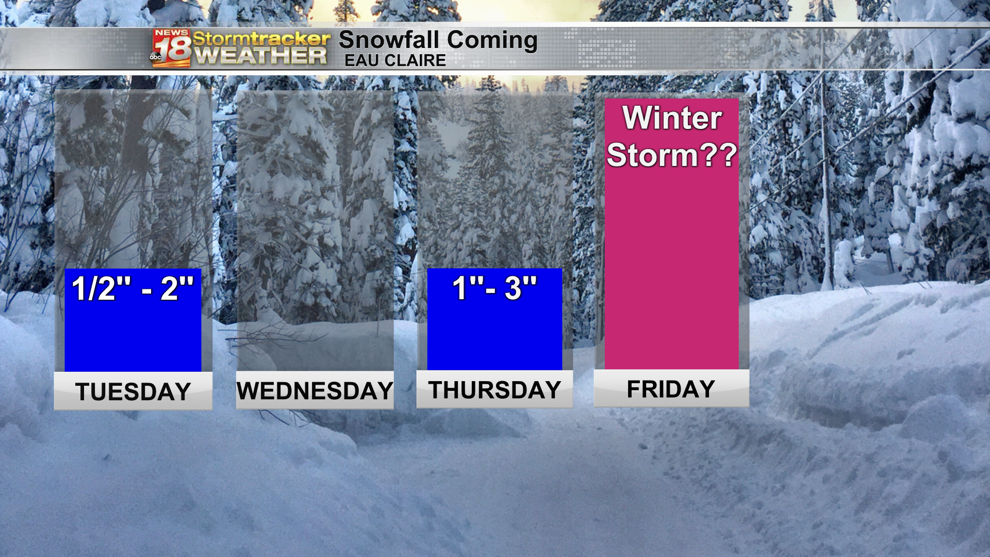 There are two more chances for snowfall this week. Thursday we could see another 1-3'' as a weak clipper passes through.
But Friday, we might be a part of a large winter storm that would bring travel impacts across the upper Midwest. For now, heavy snow looks likely, but how much and where the heaviest snow will fall is still too hard to pin down.