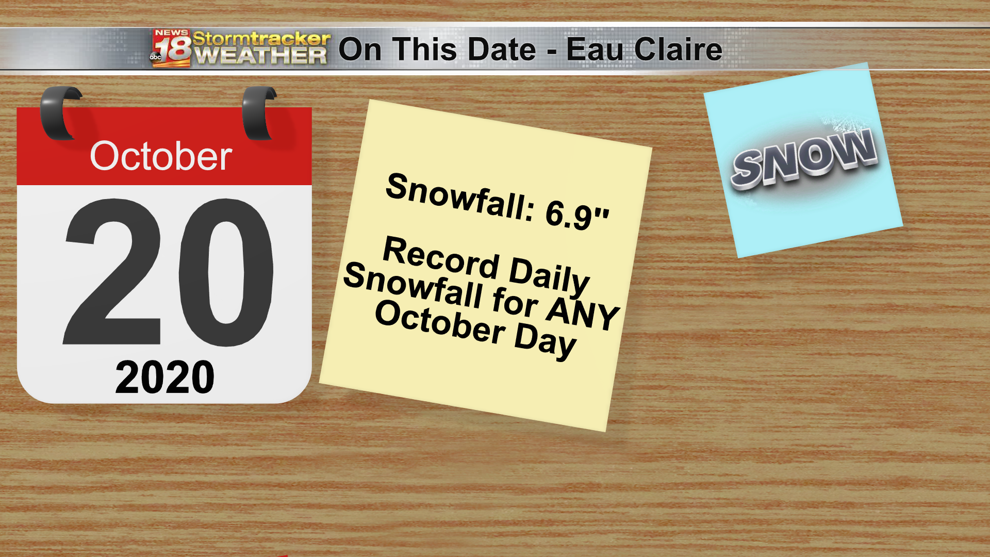 The middle to late part of October can bring all kinds of different weather. Today we had thunderstorms after a warm stretch, but last year saw about 7 inches of snow that actually stuck to the ground! That was a record not just for today's date in history, but for any October date.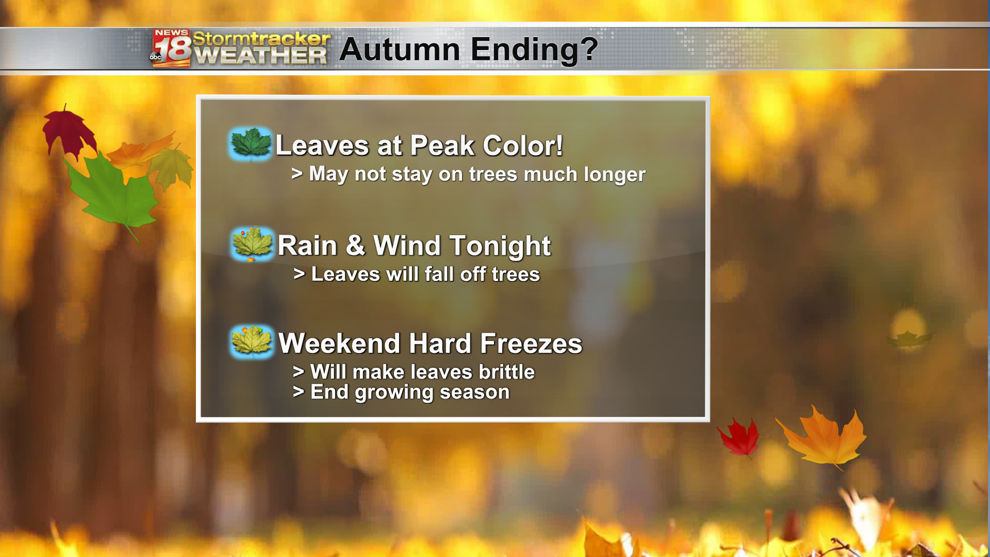 Leaves are at about peak color and past peak to the north, but today's rain and breeze knocked more leaves off the trees, and that trend will likely continue as rain chances with a decent breeze continue tonight and tomorrow.
Colder air will also arrive with this breeze, and that leads not only to chances for freezing temps, but possibly hard freezes with lows at or below 28. The growing season will end, and those cold temps will make the remaining leaves on trees brittle and will fall off much more easily with future rain, wind, and even just time.
Some temps to the south this evening are hanging on to a bit warmer air, but the cold front will capture all of the state by tomorrow morning. That's when rain should come to an end, as it's likely to continue overnight tonight.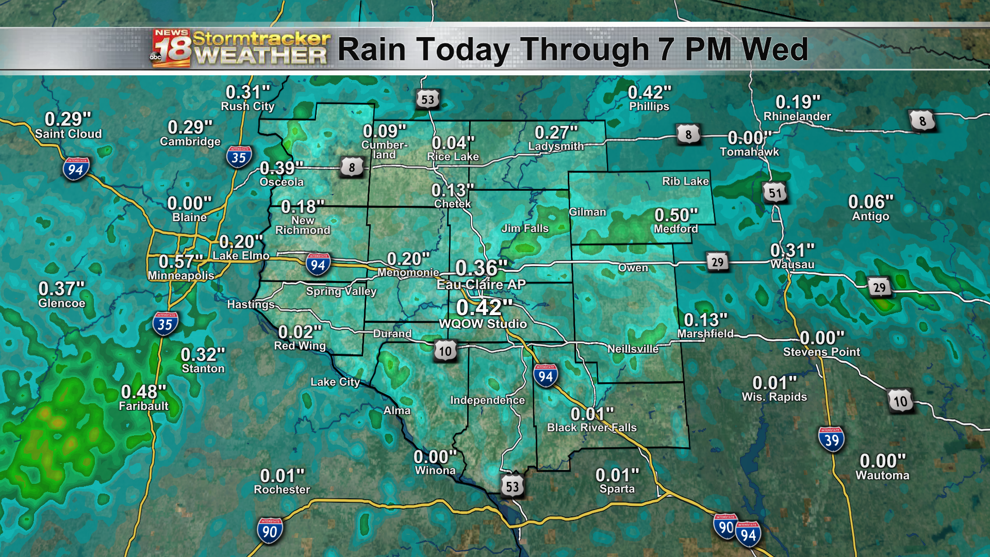 So far, some spots have picked up close to a half inch of rain, but more will fall especially north of highway 29 overnight tonight, and rumbles of thunder are still possible before rain exits by 9am.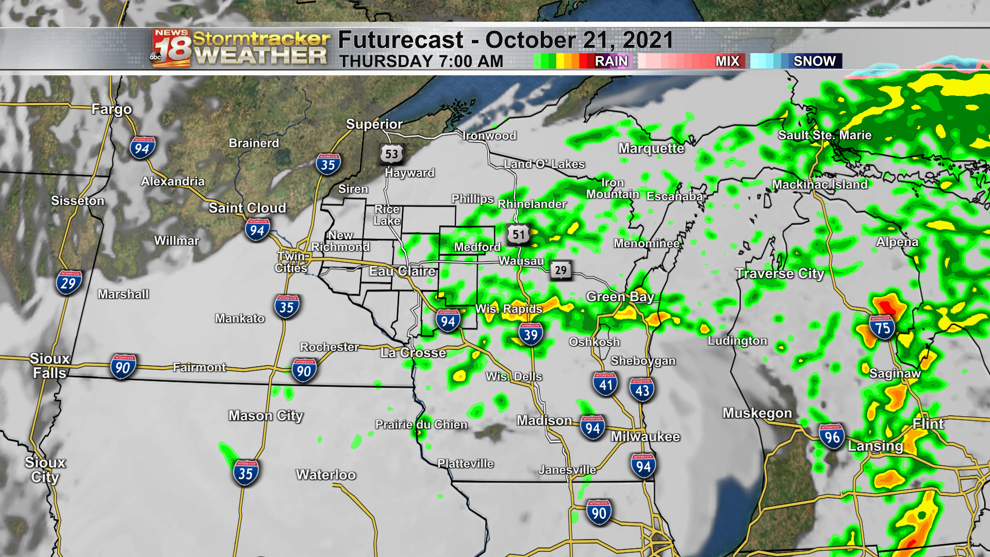 Expect partial afternoon clearing tomorrow, but highs will only be in the low 50s at best as the colder air continues to move in. Lows tomorrow night will drop quickly towards lows in the mid to upper 20s. Just how low they get depends on how calm the wind gets. Friday night has the potential to be even colder with lows in the low to mid 20s, but clouds will begin to move in.
Those clouds could limit cooling to temps similar to what we experience tomorrow night into Friday morning. Nonetheless, lows below freezing are likely. Sunshine will return Friday and Saturday, but it will only be able to warm us to just about or just above 50.
Warmer temperatures aren't gone for good, however, as a warm front Sunday into Monday that also brings our next rain chance will eventually lead to highs back in the 60s next week.