Highs Friday climbed to near 90 again in the Chippewa Valley after a short break Thursday. Temps felt a couple degrees warmer than the temperature as dew points rose into the mid 60s by afternoon.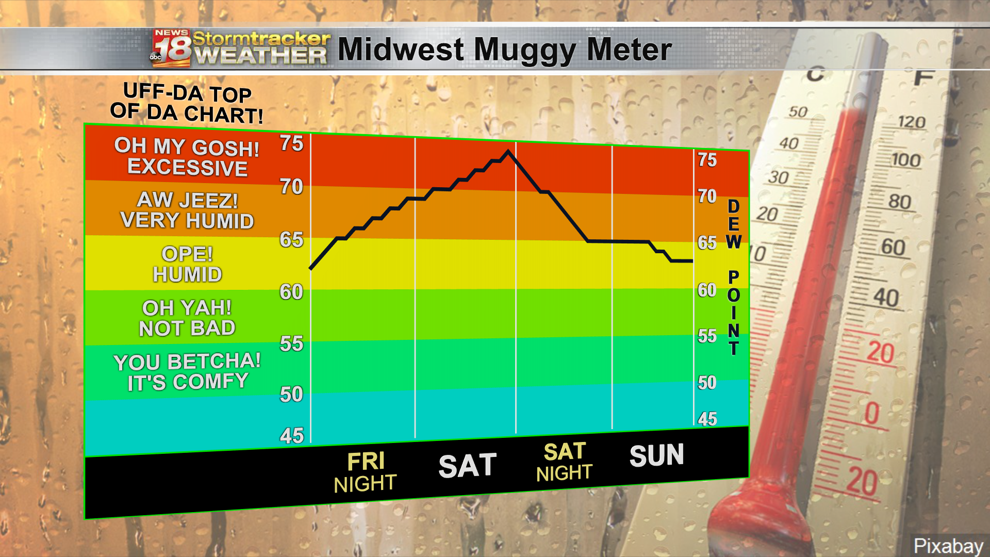 Dew points will continue to rise Friday night through Saturday, topping out in the low to mid 70s in the afternoon before a cold front moves through.
While scattered showers are possible even Saturday morning, the best chance for rain and thunderstorms arrives just ahead of that front in the afternoon and evening.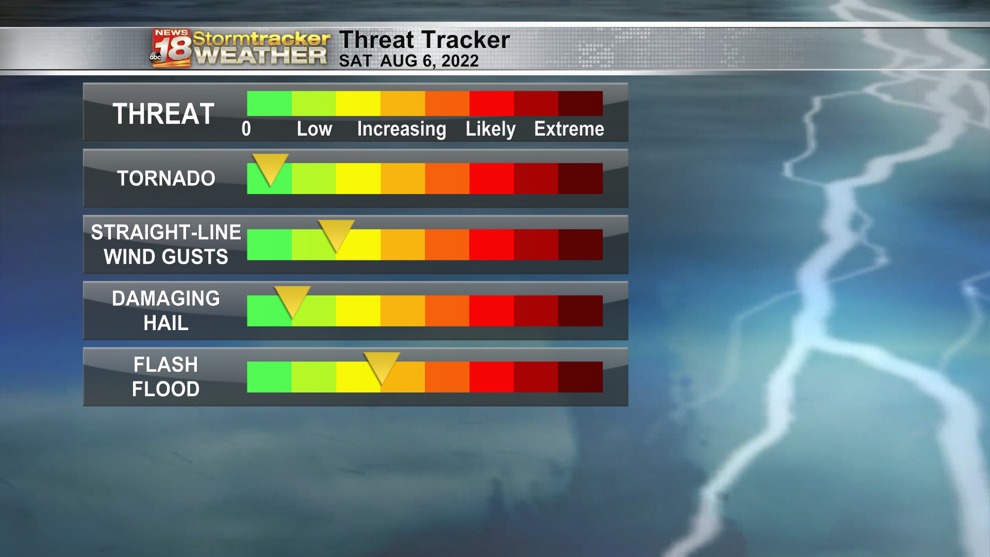 A few storms may be strong to severe with straight-line wind gusts being the main severe threat, though heavy rain could lead to localized flash flooding. Even though the ground remains fairly dry, heavy rain rates will still lead to more rain running off than what soaks in.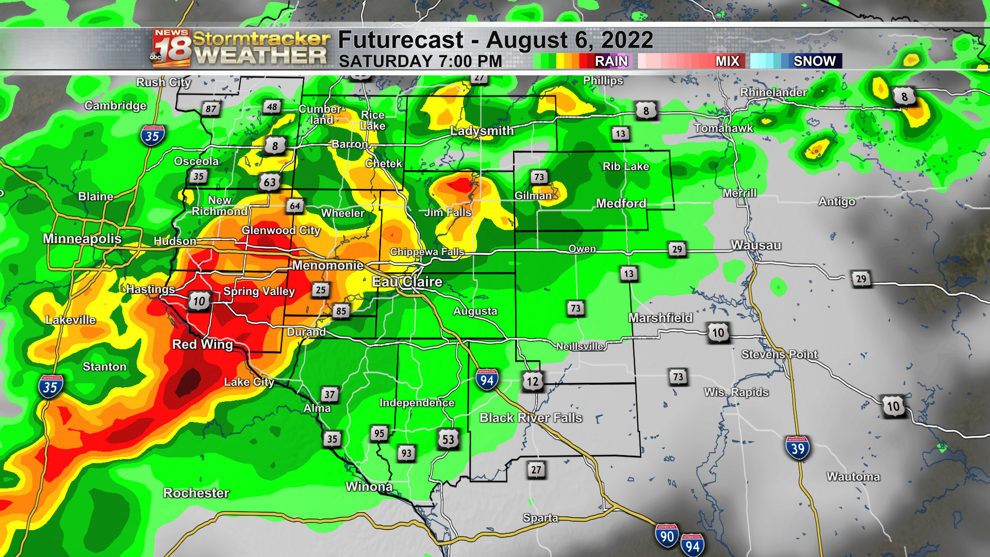 Expect there to be some dry time between rounds, though there will be a couple of widespread rounds either Saturday afternoon/evening or late Saturday night/Sunday morning.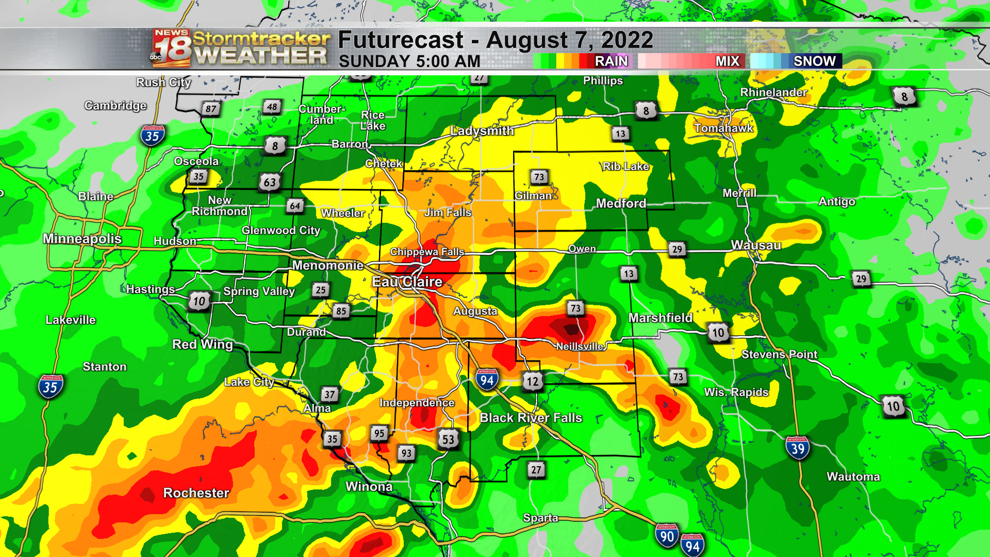 After the widespread rounds end Sunday morning, there will still be scattered showers and possibly storms returning Sunday afternoon that could linger overnight into early Monday morning.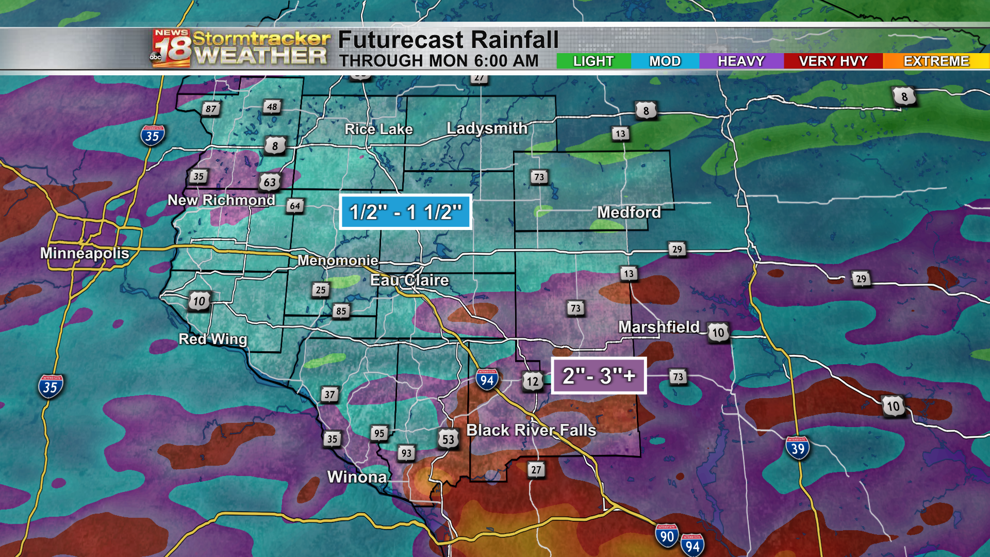 Total rain accumulation is expected to be widespread between 1/2" up to 1 1/2". However, there will likely be clusters of 2" to 3" rain totals where storms last the longest.
Humidity will be decreasing Sunday, though dew points will still be at least in the 60s all day. Once this rain comes to an end early Monday morning, expect a dry week with mostly mild temperatures and low humidity.