I know there are many kids cooped up at home and I thought I could bring an activity to families in building this rain gauge and tracking how much rain falls at your house could be a fun activity that also supplements other STEM assignments.
Here's what you need: 1) an empty 2-liter bottle, 2) a ruler, 3) masking tape, and 4) a pair of scissors.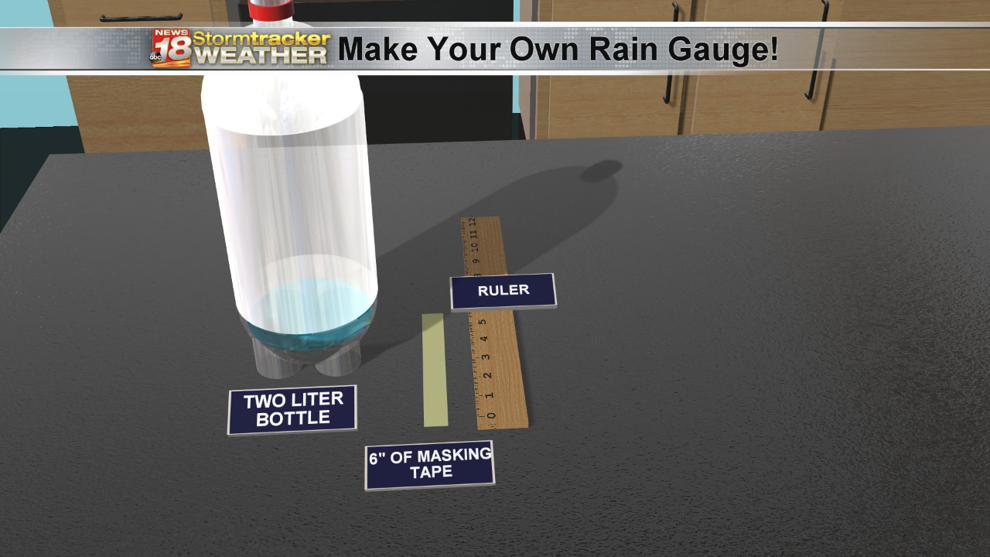 Step one: Have an adult carefully cut off the top of the 2- liter bottle right where it starts to curve up towards the cap, and save that piece for later.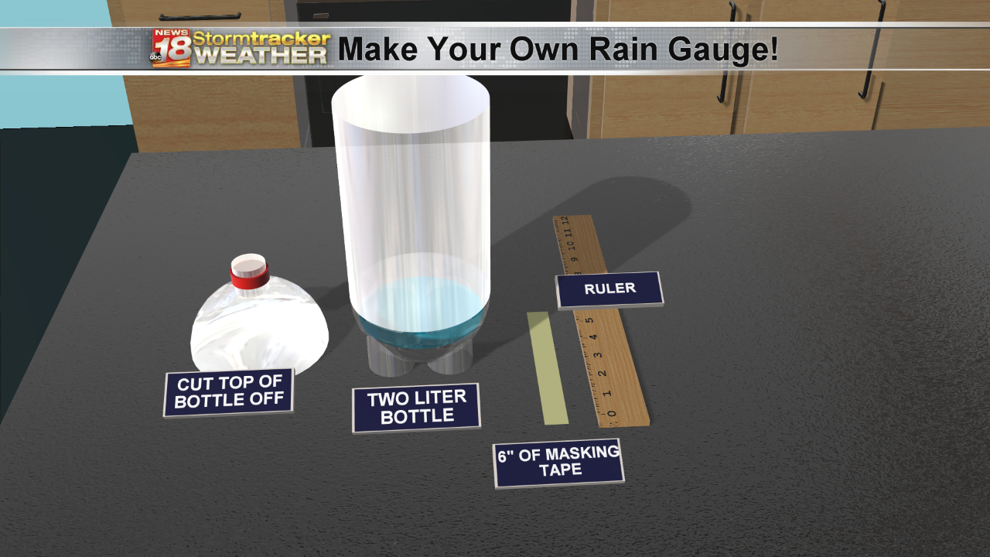 Step two: Use the ruler to mark off and label dashes at least every inch up to about 5 or 6 inches as even heavy rain rarely exceeds this. You can mark off dashes at other increments like every 1/2" or 1/4" too without labeling. Note that zero does NOT need to be at the exact bottom of the tape. More on that next.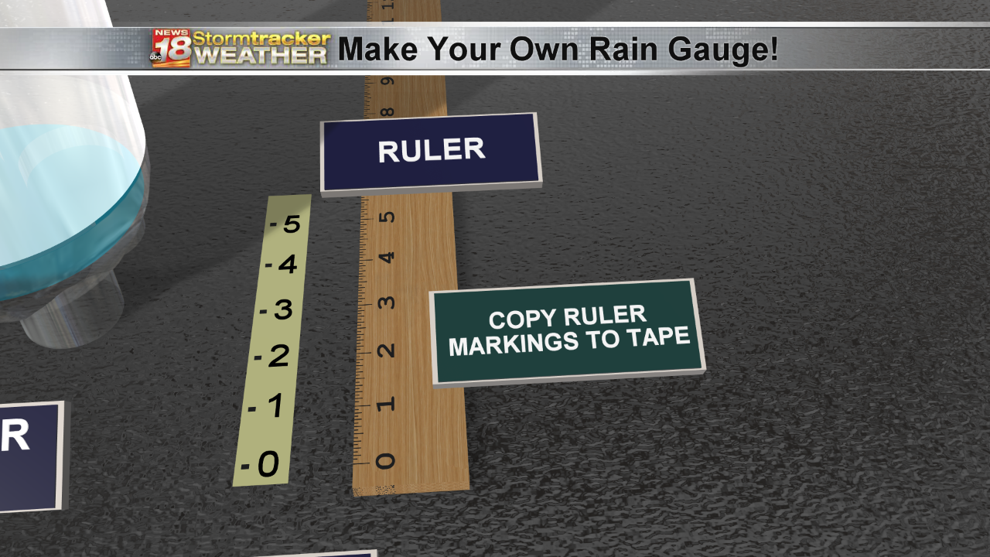 Step 3: Add a little water to the bottom of the bottle to add weight so it resists tipping over when placed outside. Flip the cut-off bottle top upside down and put it on top of the bottom part to create a funnel.
Finally, step 4: Line up the 0" dash you created on the piece of tape with the top of the weight water you added earlier, since we want to measure how much rain fell, not including what was in the bottle to start with.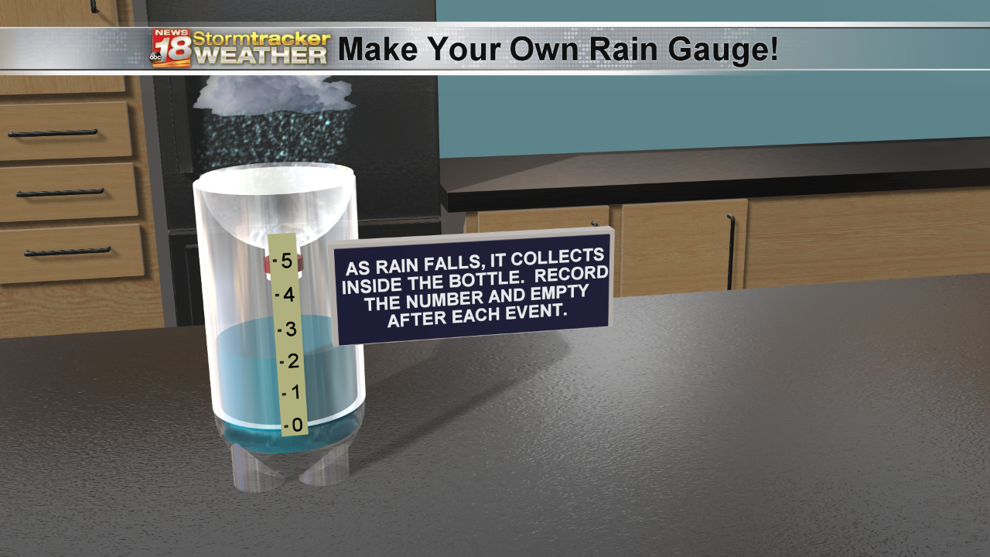 After it rains, go outside and check how much rain fell and write it down in a notebook or a piece of paper, noting the date and time. Empty the bottle out and re-fill the weight water back up to the zero line.
If you'd like to make this more permanent, have an adult add a small amount of cement or something else that won't absorb water to the bottom of the bottle and line up the 0" line on the tape with that.
We have more make-at-home experiments and will have them all in one place HERE, so check back often as we continue to add them.