Highs again were above freezing this afternoon across all of Western Wisconsin, and just like last night there's a chance for slippery spots to develop as a result of the melting snow and slush re-freezing.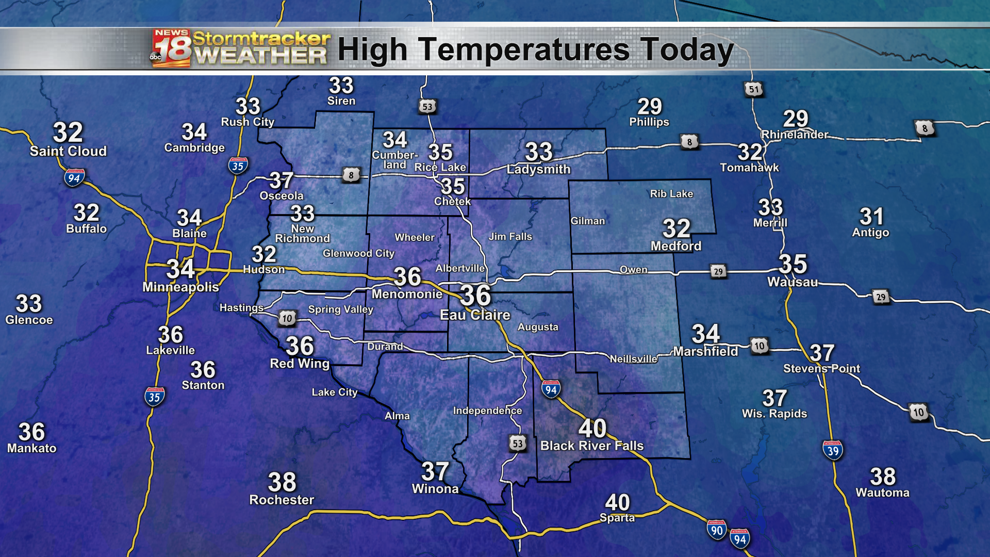 Impacts once again will be limited to untreated surfaces and will likely be in the same spots unless they've since been treated.
A winter storm is approaching from the northwest. We were worried about it earlier this week, but the trend for it to impact areas west of us more than us continues.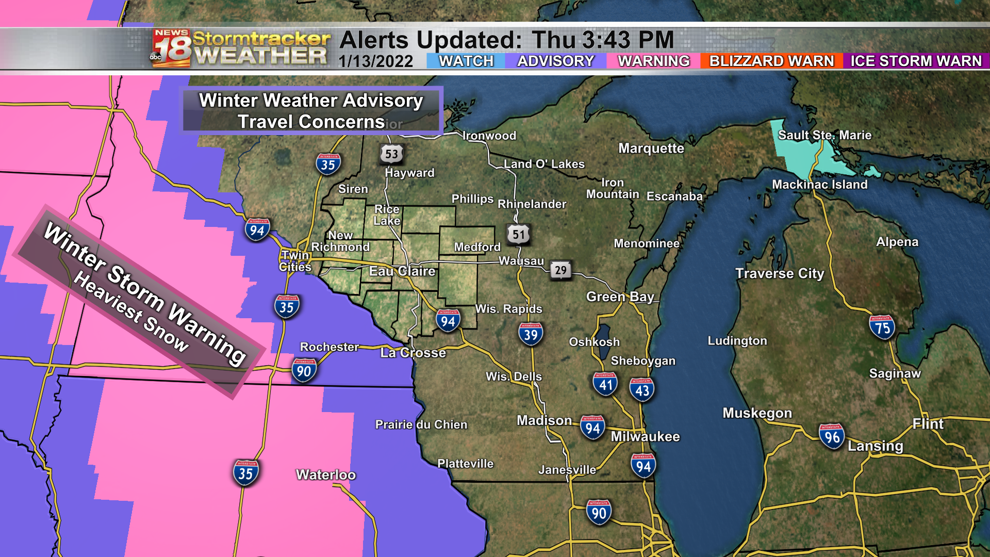 A Winter Storm Warning is in effect for parts of the eastern Dakotas down through southwest Minnesota and central Iowa. Winter Weather Advisories extend to about the Mississippi River. The heaviest snow will fall in the warning area and snow totals will taper down to near nothing across the advisory area.
Not much snow is expected in the Chippewa Valley, though we may see some flurries or pick up a trace of snow. Places closer to the Minnesota border especially in Pierce county could pick up one to three inches.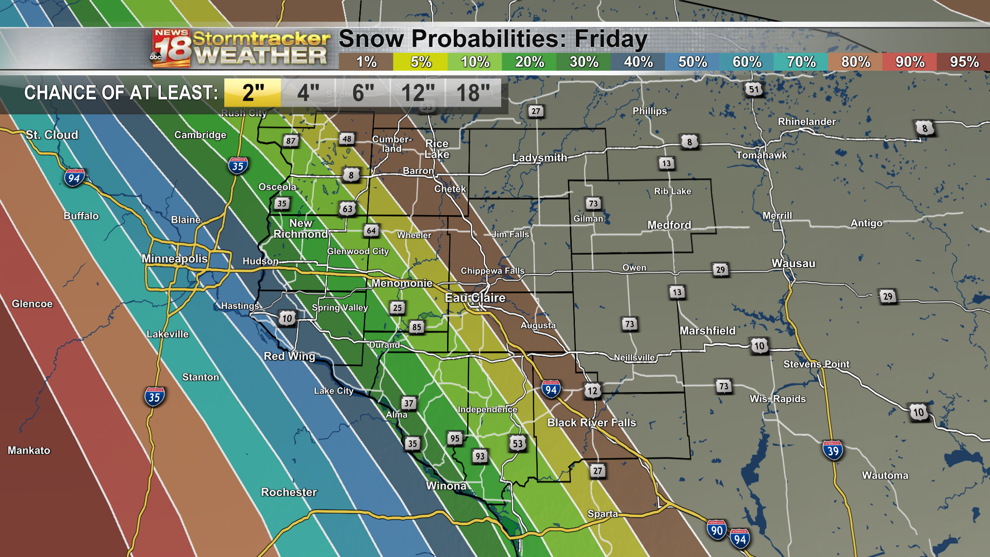 Eau Claire has only a 1% to 5% chance at picking up a minimum of 2" in the yellow area on the probability forecast maps, while aforementioned border areas in that second blue stripe have a 50% chance at getting at least 2".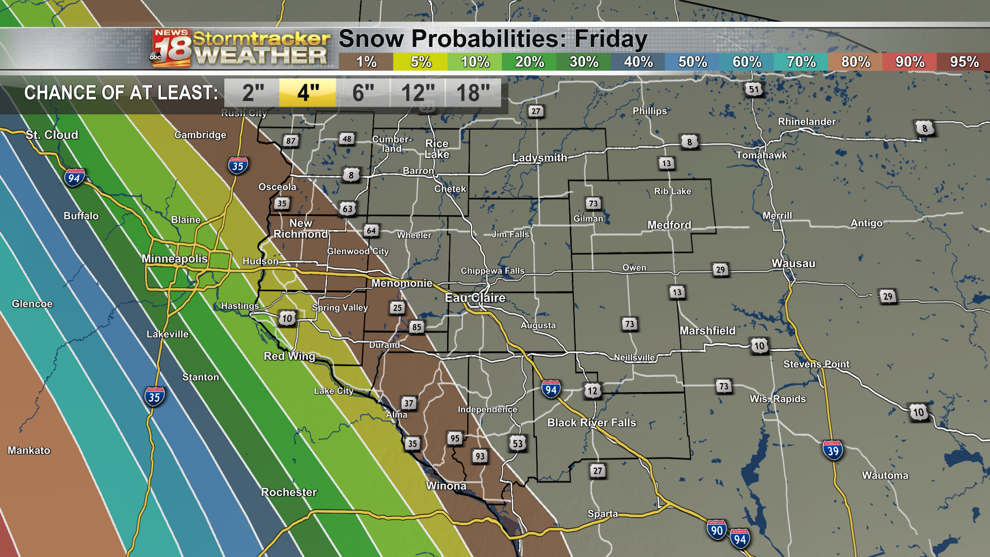 Eau Claire does not have any chance at 4" and even SW St. Croix, SW Pierce, and far SW Pepin counties only have a 10% to 20% chance at 4", which pretty much means those spots won't get that much.
The quick change in probability the further you go west does show that the snow cutoff will be very sharp, and those smaller chances mentioned are basically accounting for the small chance of a slight eastward shift in the storm's track.
Temperatures will fall even as the system approaches with lows in the single digits expected tonight and highs only in the teens tomorrow and Saturday. Lows could drop near or below zero this weekend before temps become mild for the first half of next week between a slight chance for snow Sunday and a slight chance for snow Tuesday. After Tuesday, temps plunge back into arctic territory to end the week.