As Thanksgiving preparations were underway this afternoon, temperatures were very mild. The same cannot be said for tomorrow's forecast.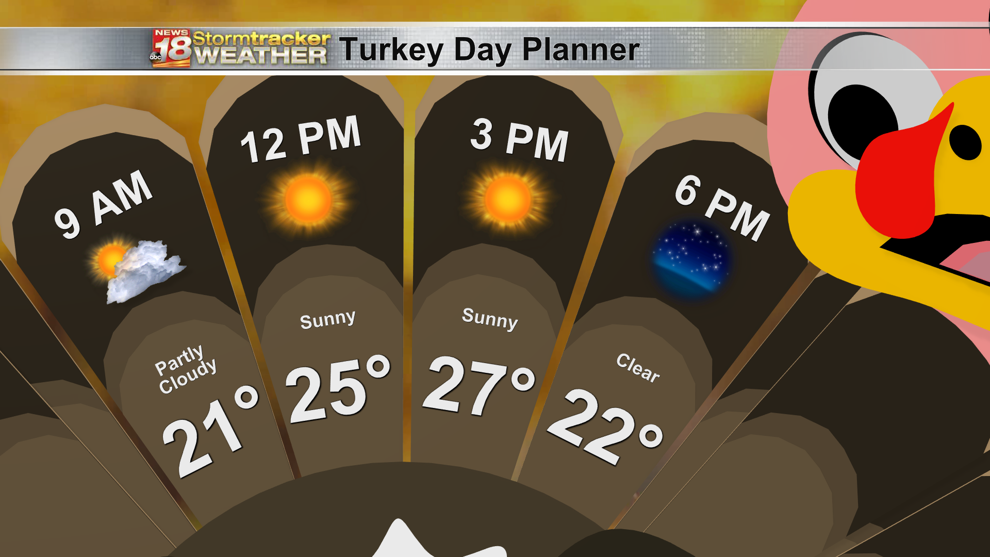 Expect morning temps in the upper teens to low 20s and afternoon highs only in the upper 20s. In addition, it'll never feel this warm as a brisk northwest breeze will make it feel between 10 and 20 all day long.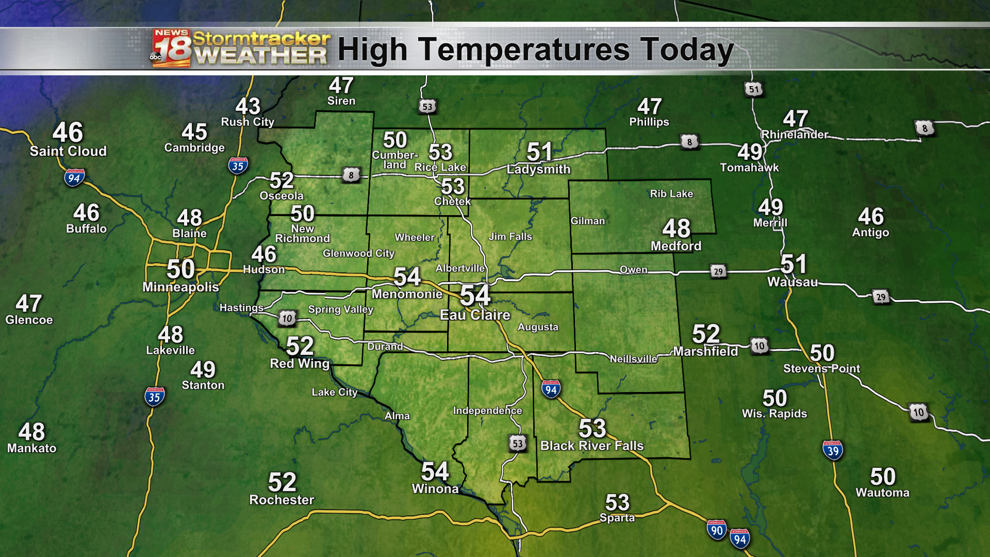 Today was much better with highs topping out in the low to mid 50s in the Chippewa Valley with the only exception being Medford this afternoon.
A cold front arrived from the northwest late this evening and continued to move through Western Wisconsin. As it did, temps fell ten to twenty degrees in just a couple hours.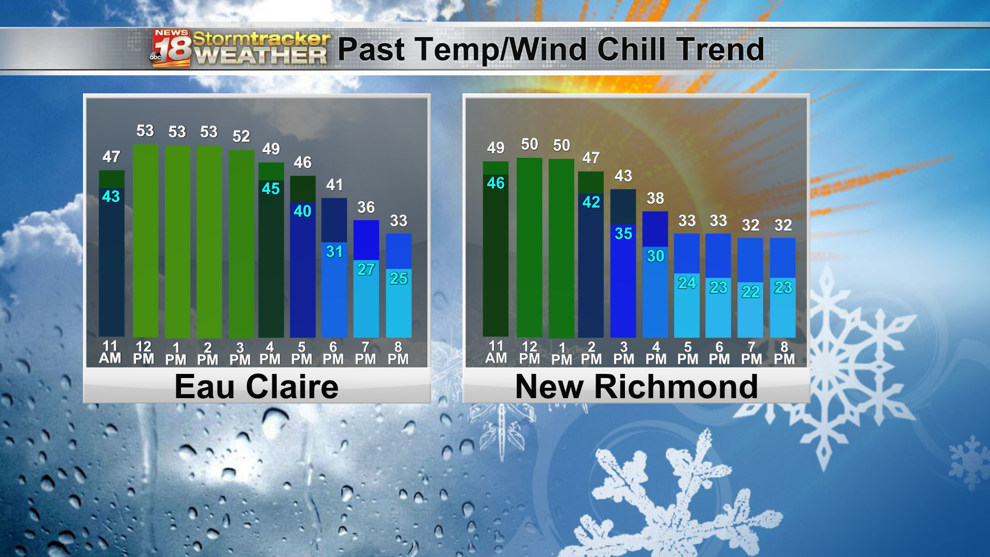 That northwest breeze picked up with the front, too, as the wind was generally 6-12 mph out of the south or southwest before the front passed. The wind is 10 to 20 out of the northwest behind the front and will not only carry colder air our way, but also make it feel even colder when factoring in the wind chill.
There is some light rain on radar to our south, and overnight tonight there could be some flurries or light snow move through with the best chance remaining east of highway 53. Even there, a trace to a quarter inch will be the most that could accumulate.
As mentioned, temps stay cold all day tomorrow and remain cold tomorrow night. If the sky remains mostly clear, lows in the single digits are likely by Friday morning.
However, there is a chance some clouds move in after midnight. If that happens, lows will likely bottom out in the mid to upper teens. That's still cold, so regardless make sure to bundle up if you plan on doing some early morning Black Friday shopping.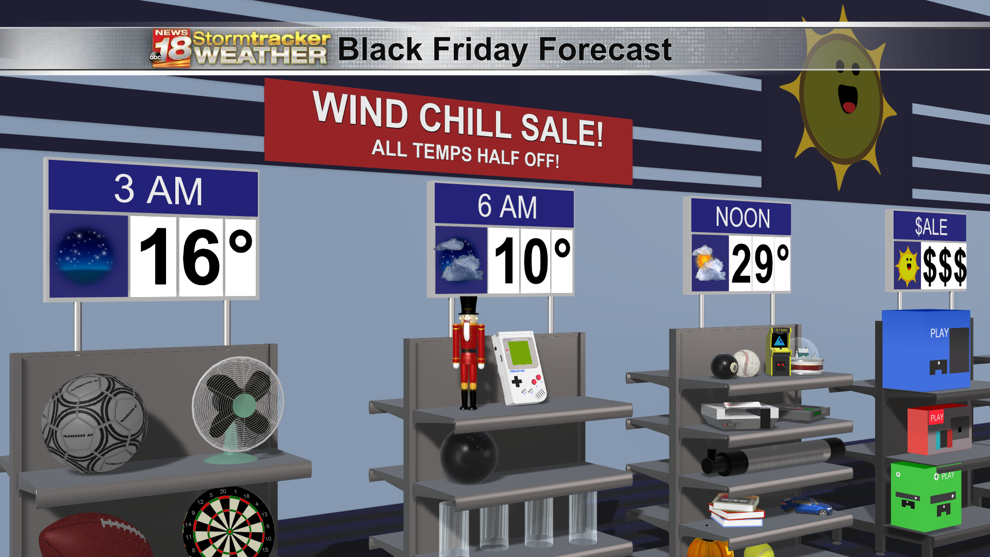 Temps will warm back up through the weekend with highs in the upper 30s to low 40s and lows back to the 20s, but there is a chance for some light snow to accumulate on Saturday. Temps will remain mild into next week.