Looking to hit the road today ahead of Thanksgiving? Mother nature cooperates for now, but there are some slight chances for snow in the forecast after holiday.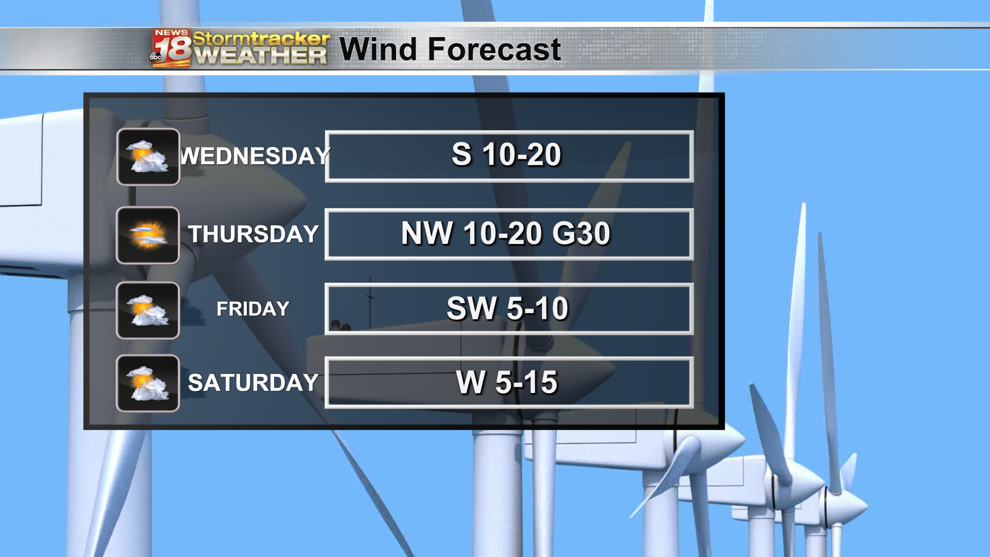 Wednesday will be warm to start with high temps climbing towards the low 50s. It will be mostly cloudy with gusty winds from the south at 10 to 20 mph. 
Winds turn to the northwest in the middle of the afternoon though, as a cold front approaches from the northwest. This will keep winds breezy through Turkey Day which, in turn, will hold wind chills in the low teens.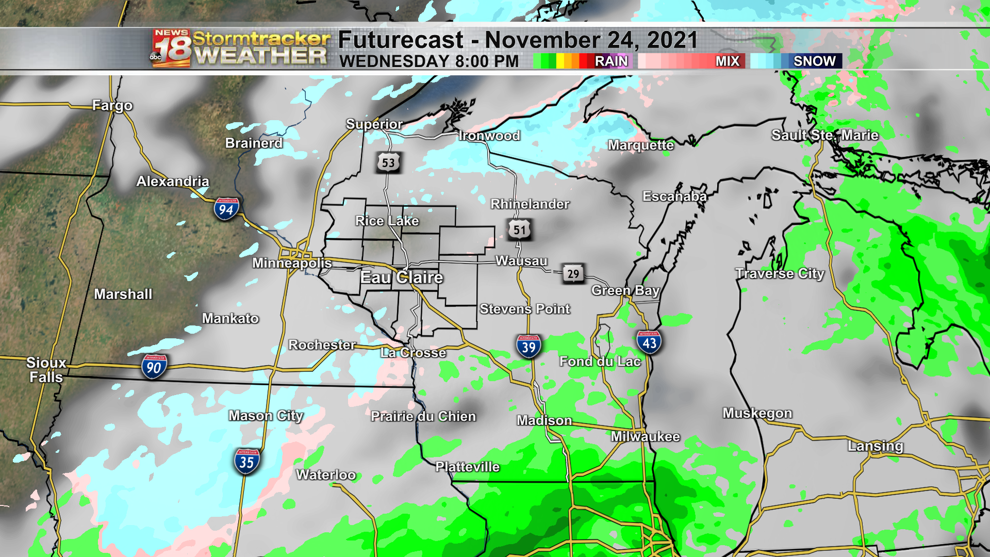 Temperatures tumble because of that front. Highs won't make it out of the 20s for Thanksgiving dinner. 
This cold front may also spawn a couple of flurries, but there won't be any accumulation into Thursday morning.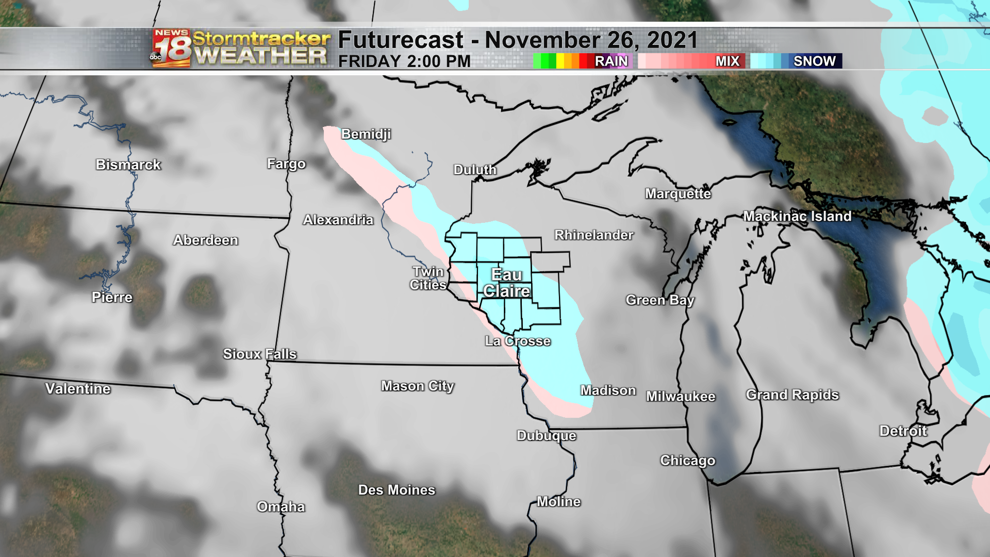 Better chances for snow come after Thanksgiving. We may see a short round of isolated snow Friday afternoon as well as Saturday morning. We could see up to a half an inch fall before it melts away with 40s through the weekend.