Our fall storm has finally produced something other than gusty winds. Flurries have been flying across parts of western Wisconsin.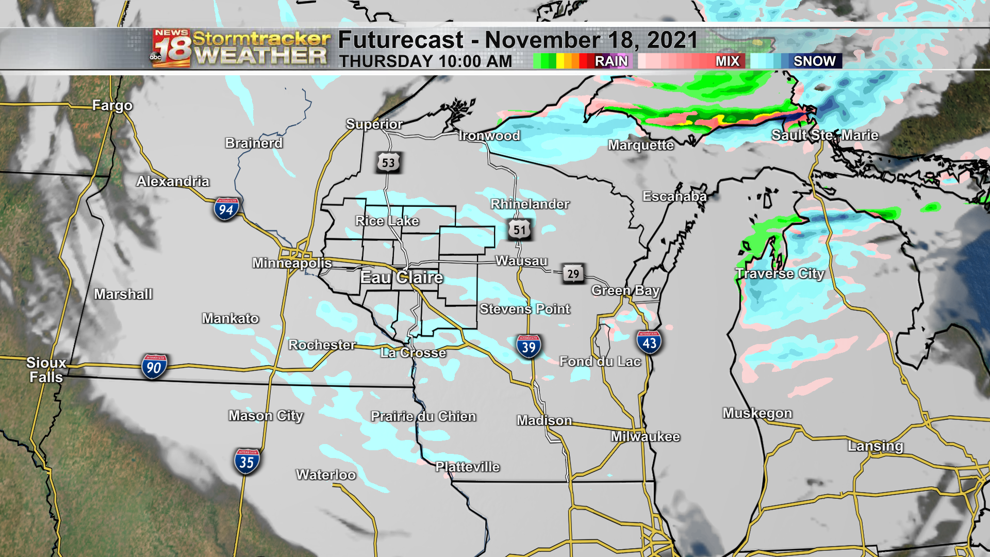 Thursday we'll see a mix of scattered flurries accompanied by our blustery winds. It will be overcast for the majority of the day. Snowfall totals will range from a trace to maybe 0.1'' at best. Most will only accumulate on grassy surfaces if any does at all. 
Winds will be from the northwest at 10 to 20 mph with gusts up to 30+. This will make wind chills feel like they are in the teens through Friday.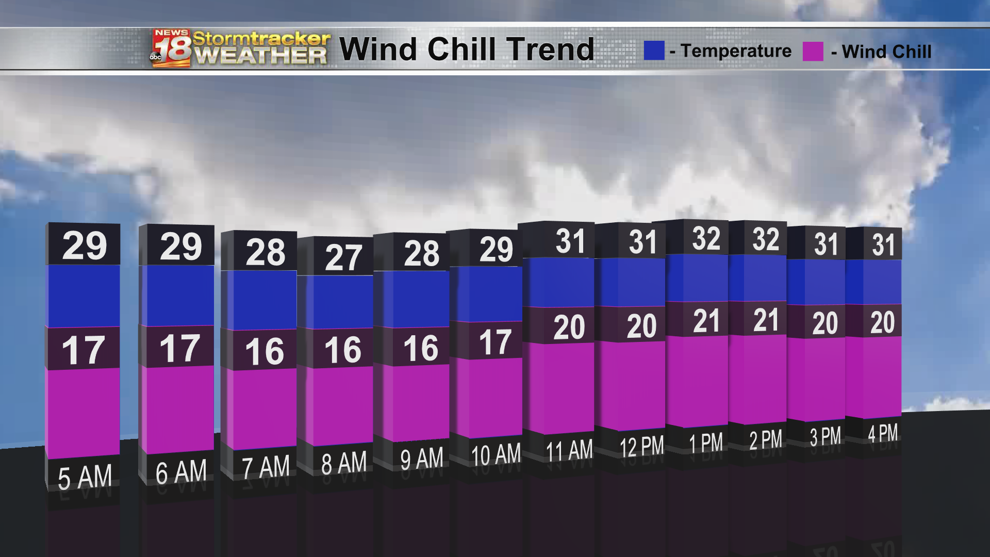 Wind settles a little overnight, but the breeze comes back from the south Friday. Winds will be quiet Saturday but then a new system causes gusty winds to return late Sunday.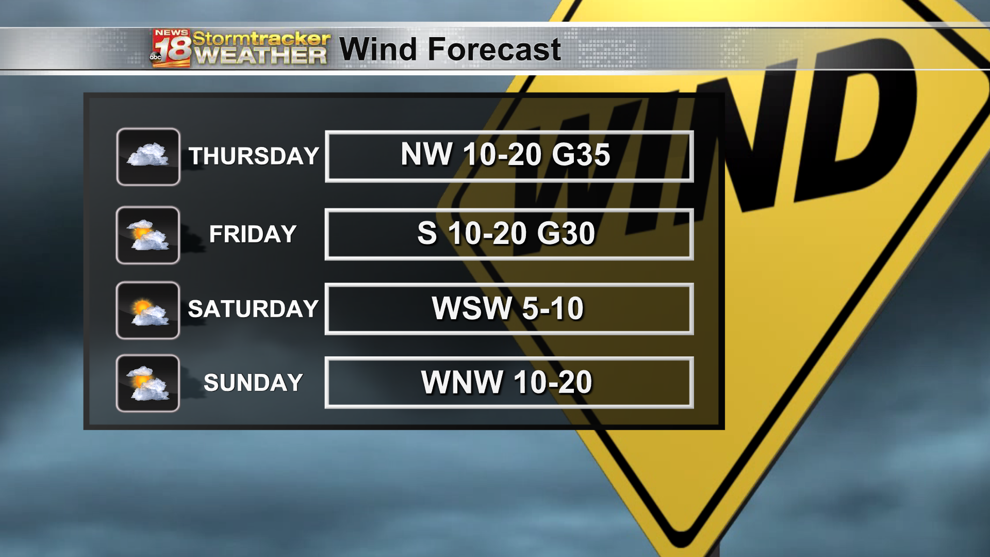 That system may bring some light snow with it but for now it doesn't look like a substantial amount. 
It's much too early to start forecasting Thanksgiving Day, but travel a few days prior around the region will be met with cold temps, gusty winds and the chance for a little precipitation through Wednesday.