Another dreary, active weather day is on tap for us here across the Chippewa Valley Wednesday. It will be one of the last shots at rain before a dry period of fall weather begins.
A strong system is working up through the Central Plains. This cutoff low is separated from the jet stream, so it's free to move northward.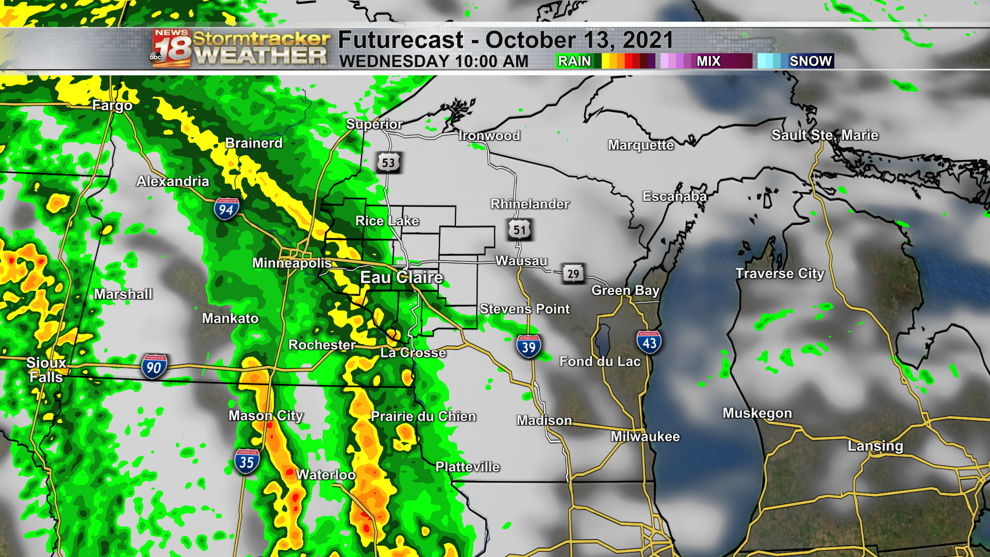 The surface features associated with this system will drag a few fronts across the state Wednesday. A few rounds of scattered rain will be possible with one coming around mid-morning and another in the late afternoon/evening.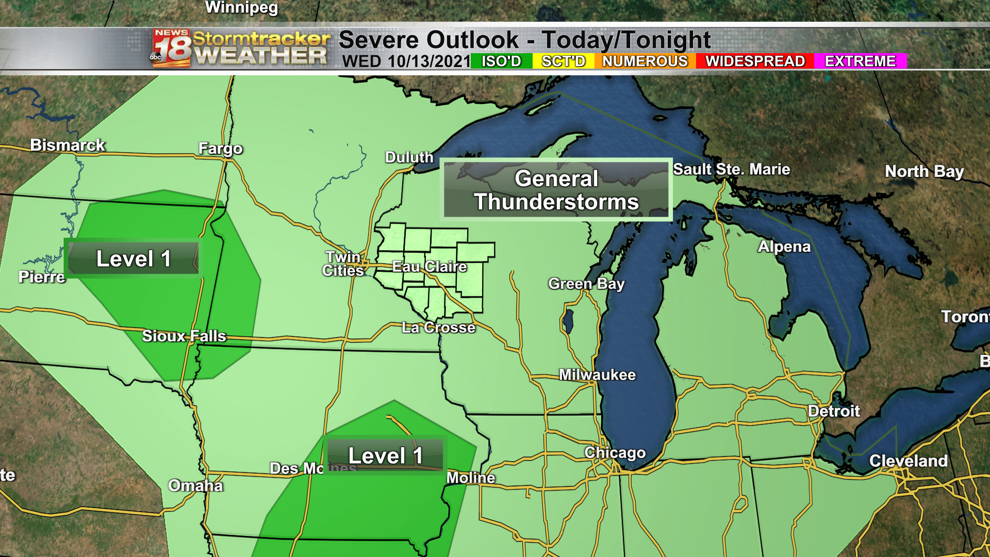 The severe weather threat has been removed for Wednesday. Still, a general rumble of thunder can't be ruled out. 
Rainfall totals will range from a trace to 1/4'' with isolated higher totals towards 1/2''.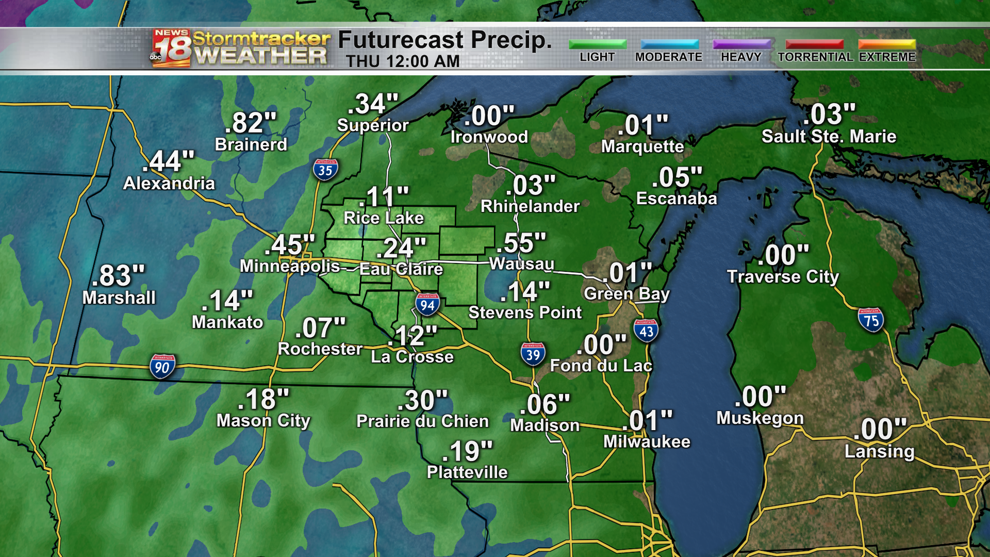 A brighter forecast moves in for Thursday with breezy winds but more sunshine and highs near 60.
Another wave will pass more southeast overnight into Friday which gives us a slight chance for a few showers early Friday. Temperatures look a little cooler into the weekend before another warm spell next week.