As we head into Memorial Day Weekend, the weather is looking spectacular to anything outdoors related but if you'll be outdoors for long periods of time, be sure to have the sunscreen, sunglasses and bug spray handy.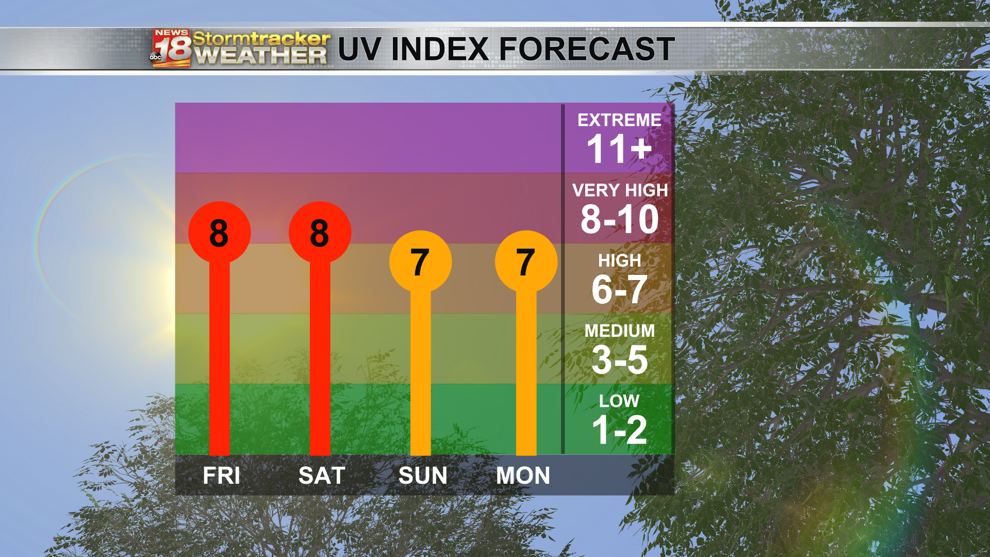 No matter what you do this weekend, please keep in mind that Memorial Day is a holiday meant to honor those who lost their lives fighting for our freedoms that include being able to enjoy all activities.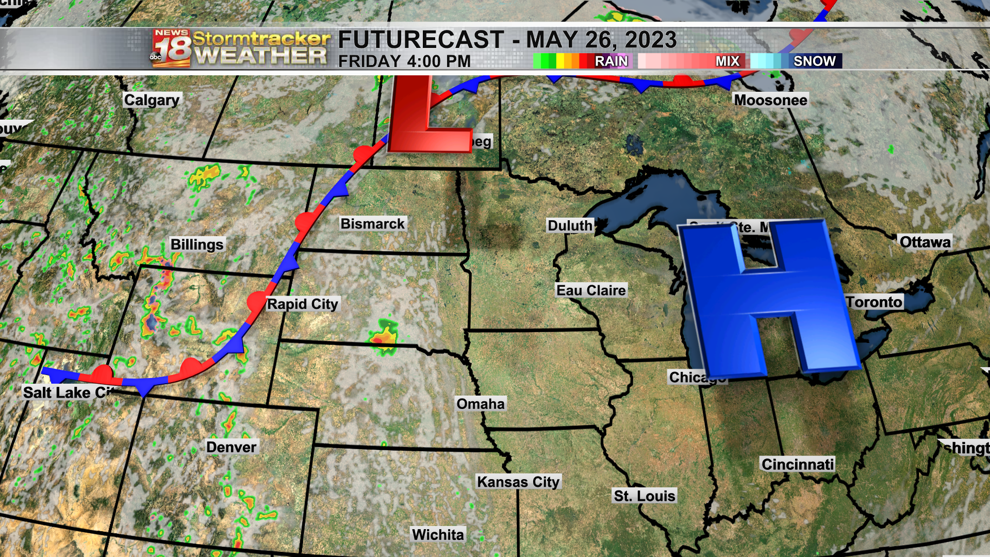 Friday's forecast will feature mainly clear skies and a light south to southeast wind at 5-15 mph with highs in the mid to upper 70s and lows in the 40s.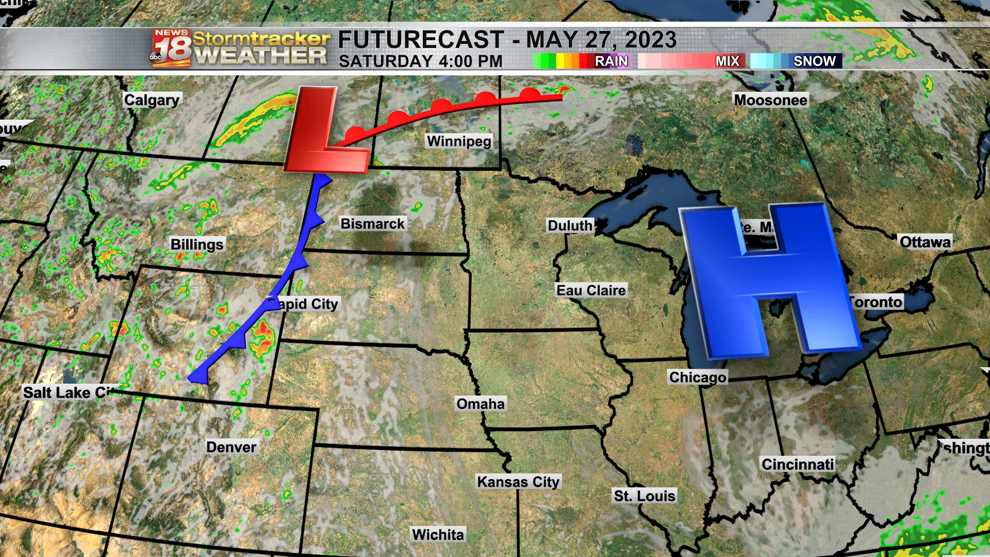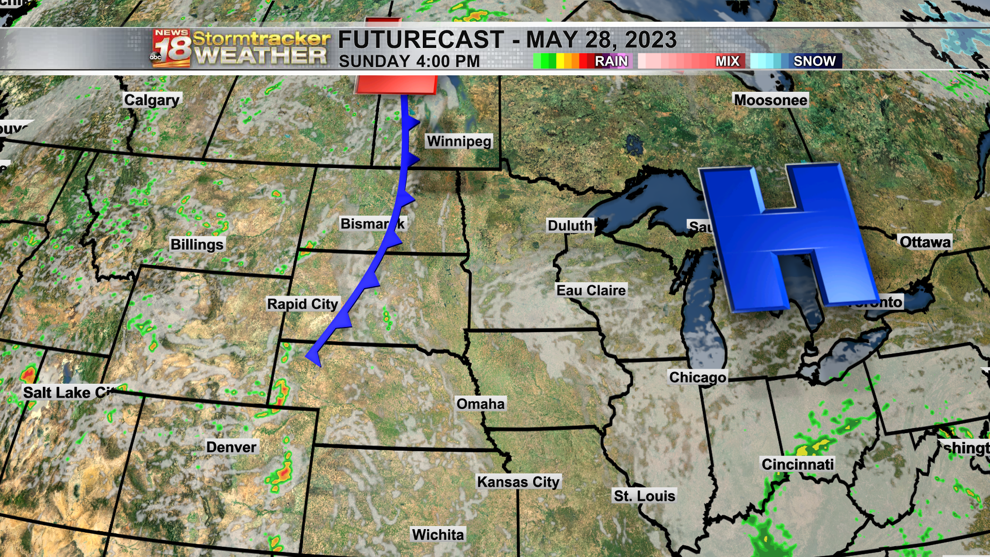 Saturday and Sunday will remain quiet and mostly clear with the light southerly to southeasterly winds continuing. Highs will be in the upper 70s to mid 80s with lows in the 40s and 50s.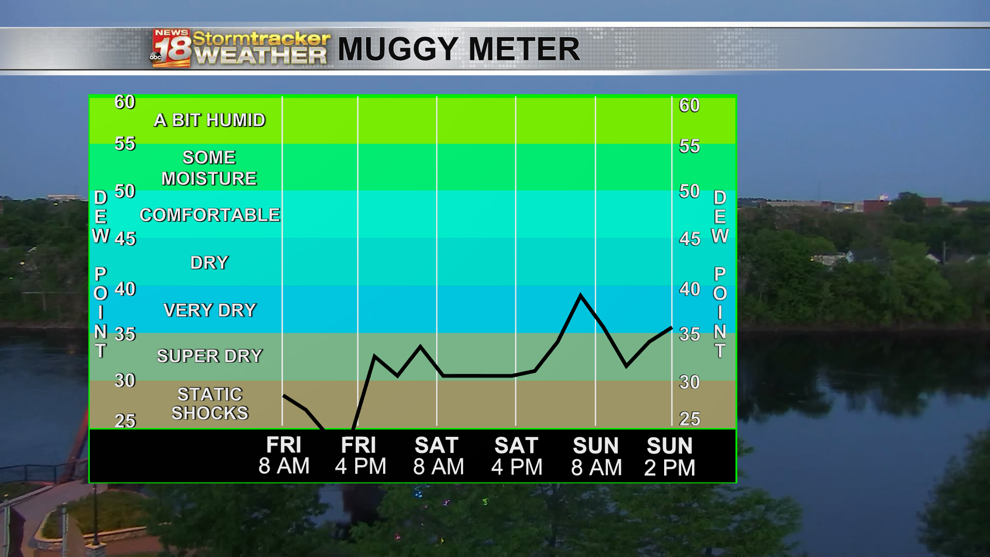 The other nice thing is the dew points will be on the very low side, hanging out in the 30s and 40s, so we'll have the warm temperatures without the humidity. 
That will change though into next week as the ridge in the jet stream lingers around. Southerly winds will increase a bit, and that will allow dew points to rise back into the 50s Tuesday and even the low to mid 60s by Wednesday. Skies will be partly cloudy and with the higher humidity levels in the forecast, there looks to be enough energy and moisture to spark a few isolated showers and thunderstorms. Chances are on the low side but it's not zero, and it's something we'll watch as we get closer. Highs will be in the mid 80s Monday with mid 80s to near 90 Tuesday through Friday.