Temperatures were warmer and it was less windy across Western Wisconsin this afternoon. While yesterday's temps topped out in the low 20s and never felt warmer than 10 with the wind chill, temps topped out in the mid 20s to mid 30s this afternoon with most of the Chippewa Valley having highs in the low 30s.
There still was a breeze that made it feel like the low to mid 20s through the afternoon, but even that is 15 degrees warmer than yesterday.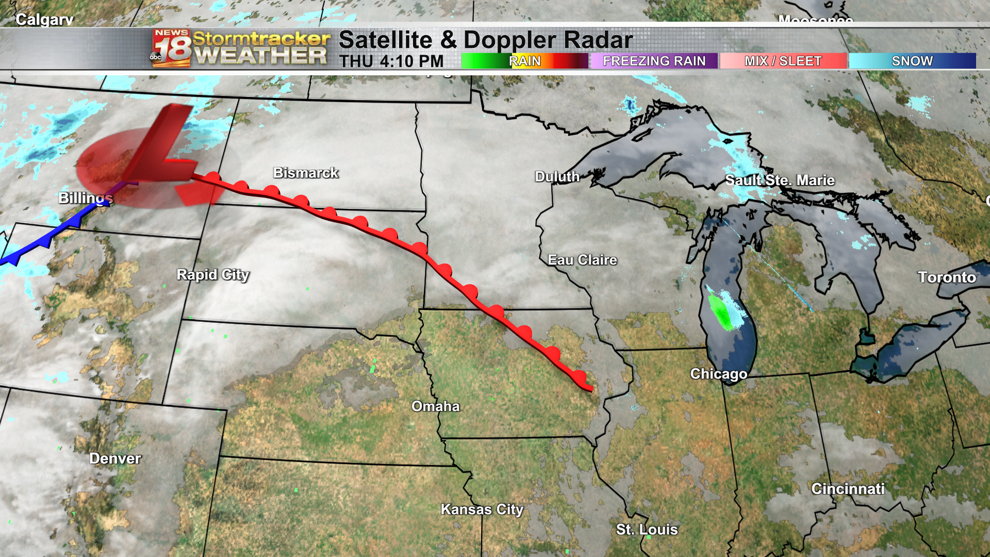 The warm-up will continue as a warm front continues it's process of moving through Western Wisconsin. On any weather map, the fronts are drawn based on where the pressure drop near the front is located, which is usually on the warm side of the temperature gradient.
So even though temperatures have already started to rise, there is even warmer air to our southwest that will move in overnight through tomorrow.
Lows will only fall to the low/mid 20s tonight, though wind chills could drop to the mid teens at coldest as a southerly breeze of 10 to 20 mph picks up. Gusts tonight and tomorrow could hit 30 mph as the wind continues to carry warmer air our way.
Highs tomorrow afternoon will likely climb to the low 40s, which is 5 to 10 degrees above average for early December.
The low pressure system's cold front will arrive Friday evening and could bring scattered rain or mix to Western Wisconsin before temperatures cool enough for precip to fall as snow.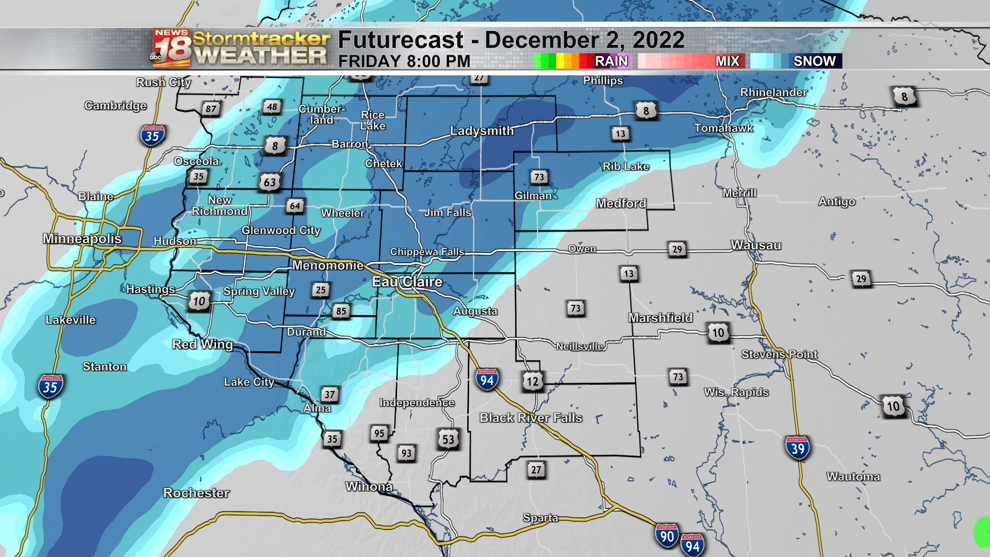 The most likely time for snow will be between 6 and 10 pm for Eau Claire with the snow expected to arrive in Polk County as early as 4pm before nearing the Chippewa River between 6 and 7 pm.
Snow will be heaviest between 8 and 9 pm near the Chippewa River with moderate rates possible, but the snow should move through quickly, and that will limit snow accumulation across all of Western Wisconsin. Snow will exit between 10pm in Polk/Barron/St. Croix Counties and 1am for Trempealeau/Jackson/Clark counties.
Snow totals areawide are expected to be as little as a couple tenths of an inch up to about an inch. A few spots could pick up 1 1/2" or perhaps even an isolated 2" report cannot be ruled out mainly north of Eau Claire where mix at the beginning of the system is less likely.
As that low pressure system swings through and just as the cold front passes, the wind will shift direction and come out of the west or northwest. Wind speeds will increase to be between 20 and 30 mph Friday night with gusts near or above 40 mph possible around midnight.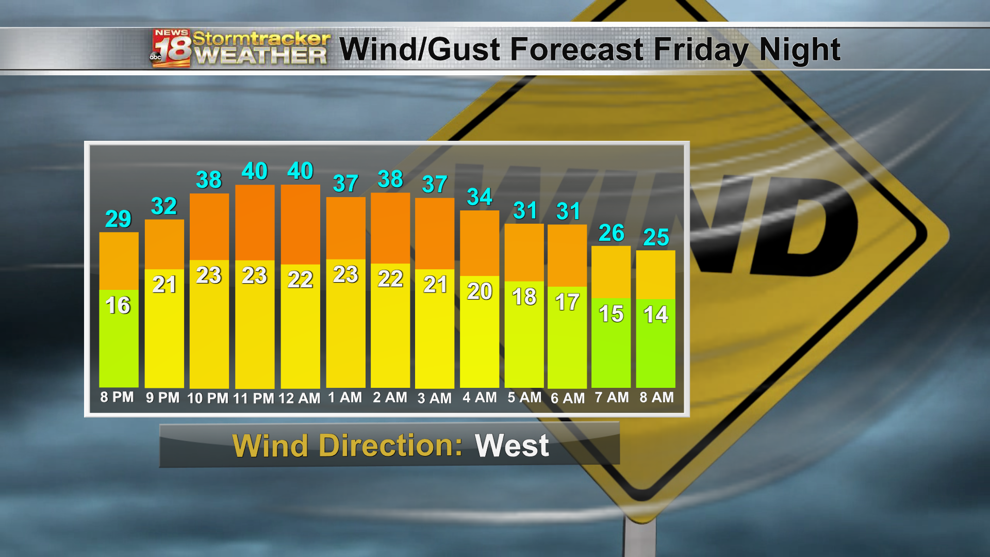 While the wind will weaken as the night goes on, it'll still be cold and windy through Saturday. Saturday will feel similar to yesterday with morning lows in the single digits and afternoon highs in the teens. Factoring in the wind chill, it'll likely feel below zero Saturday morning, perhaps as cold as a -10 wind chill with afternoon wind chills remaining in the positive single digits.
There will be some sunshine through the weekend, but temps will remain cold before finally climbing to just below average Sunday afternoon. Next week's forecast has more below average temperatures and a couple slight chances for light snow.