Happy Thanksgiving from the Stormtracker 18 Weather Team!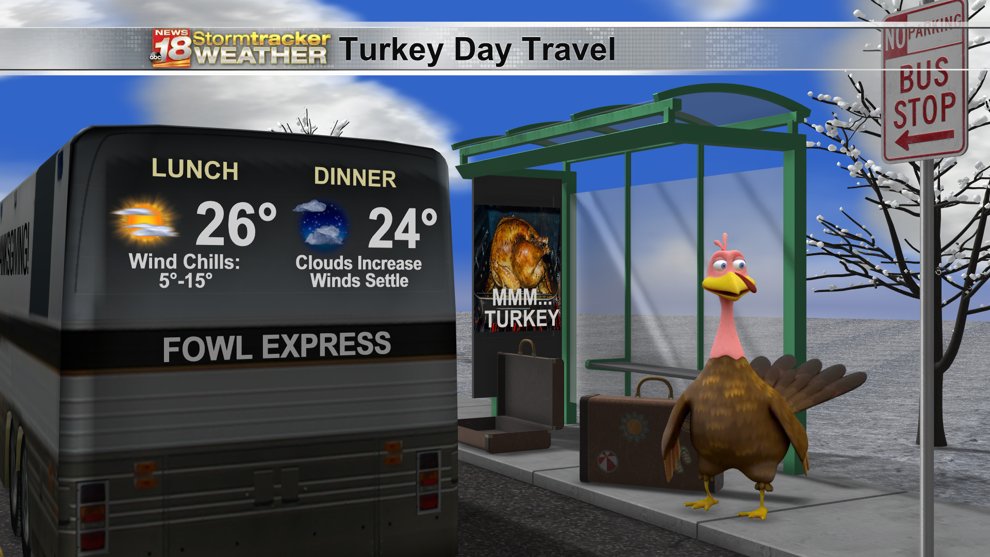 Travel across the region will be smooth for you with gusty winds and crisp wind chills. Sunshine will be abundant through the afternoon but it will not be warm.
Temperatures will sit in the 20s with wind chills between 5 and 15 degrees for your Thanksgiving. Winds will be from the northwest at 10 to 20 mph with gusts up to 30 mph.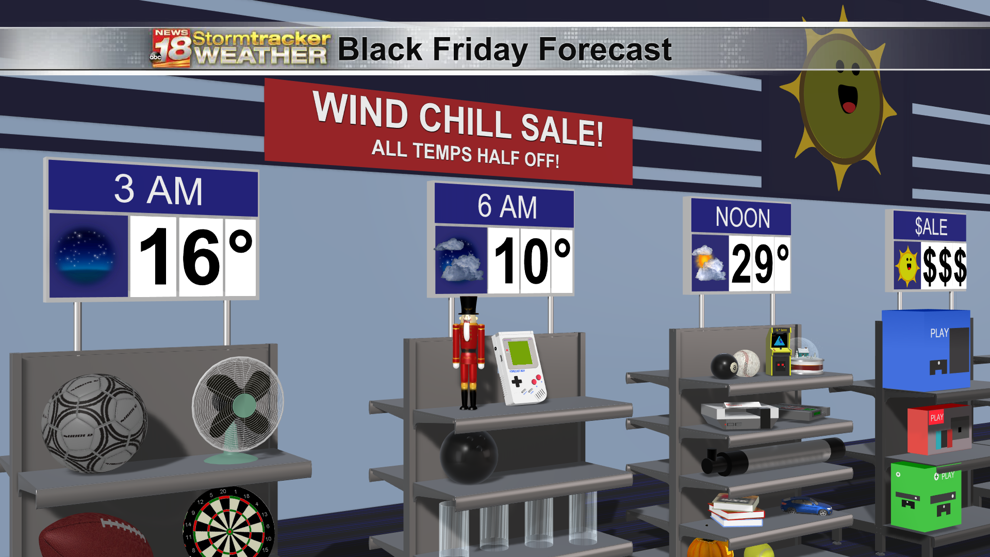 Overnight, clouds return. If we stay clear enough temperatures may fall into the single digits. Otherwise, we'll sit in the low teens for early Black Friday shopping.
Friday will be partly to mostly cloudy with high temperatures rebounding towards the low 30s.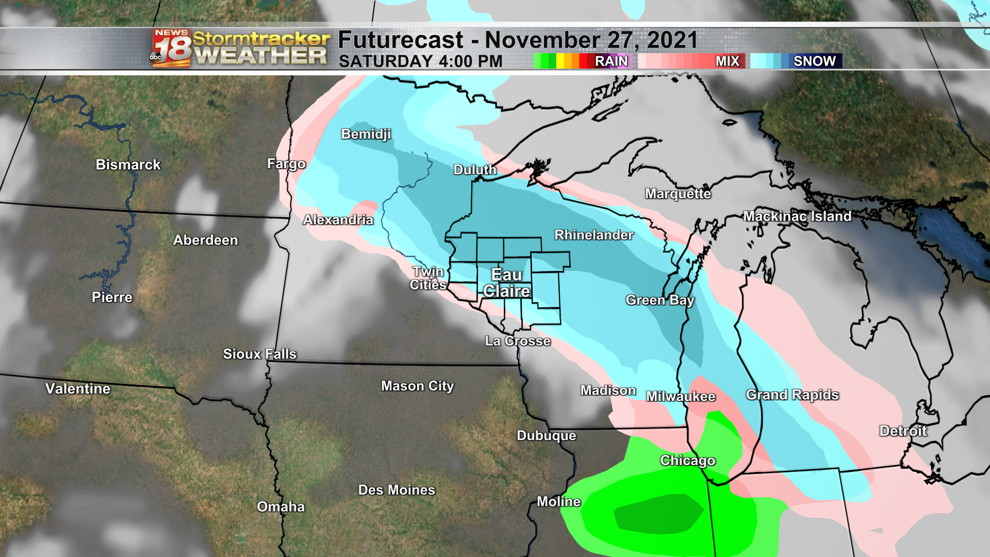 Saturday, we may see some accumulating snowfall. As of now, the trends are more northeast of Eau Claire. Snowfall will be possible early Saturday. Snowfall accumulations look like they'll range from nothing for some, to upwards of 2 to 3 inches in north and central Wisconsin. 
Beyond that, we'll aim back towards 40 for the start of December. There are still minimal chances for snow after Saturday.