Wrapping up Thanksgiving with cold temperatures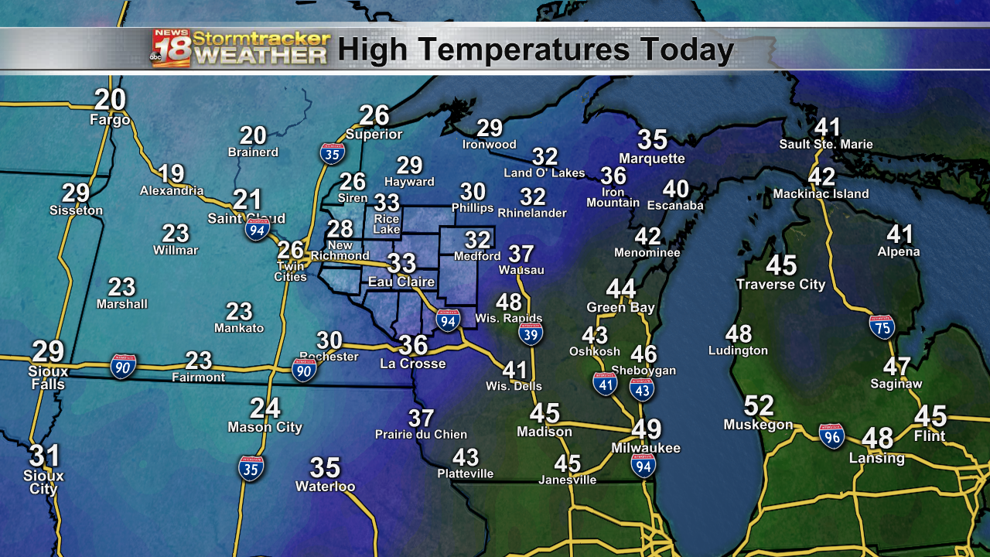 Today was much colder with highs topping out in the 20s in the Chippewa Valley. Breezy winds out the northwest allowed for wind chills to be in the single digits and teens. Lows will likely bottom out in the teens, possibly single digits.
Cold Black Friday
High pressure moves in on Friday with temperatures in the 30s. Make sure to bundle up if you plan on doing some early morning Black Friday shopping.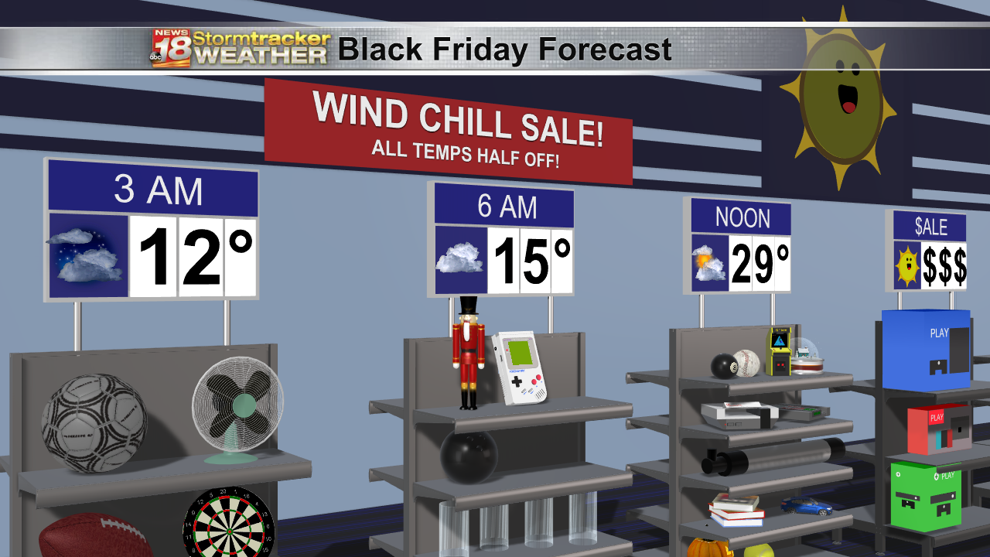 Rain/Snow Saturday
A low pressure will move in overnight Friday along with a cold front bringing a chance for light snow. Although snow is in the forecast Saturday, travel conditions are expected to be good.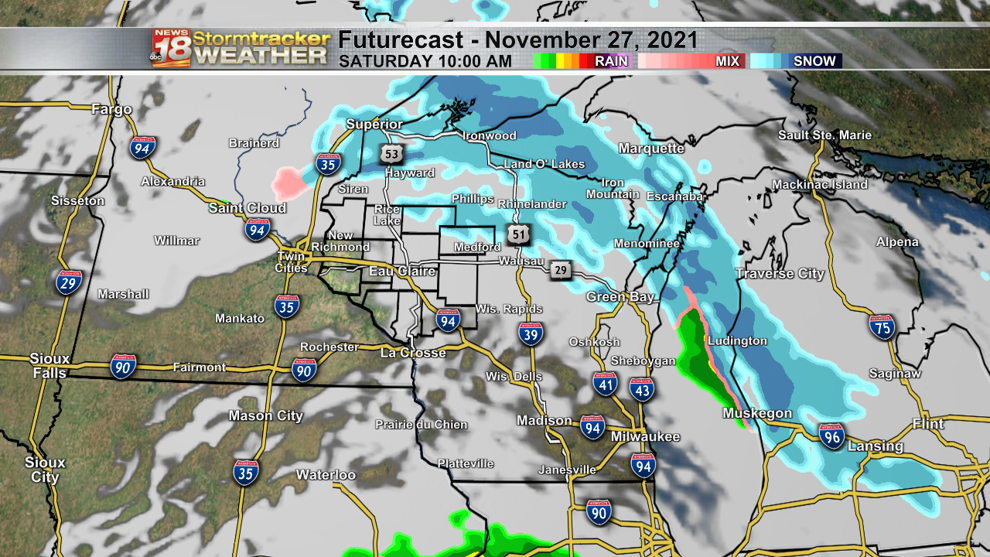 Warming Trend
We warm back up through the weekend with highs in the upper 30s to low 40s and lows back to the 20s. Temperatures will remain seasonable into next week.